Top Stories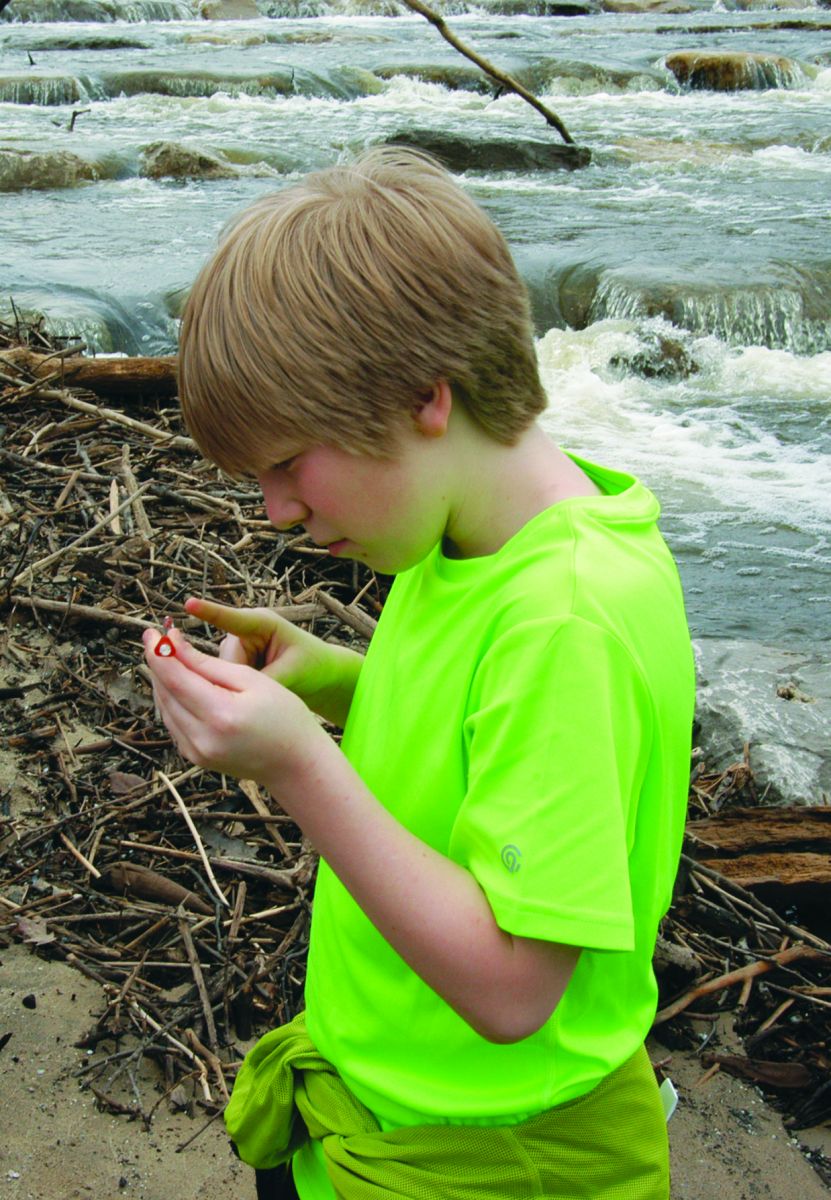 BRANNON ROOSE . . . a St. Lorenz Lutheran School fifth grade student, checks a thermometer reading as he measures the water temperature of the Cass river as opposed to the water in the buckets containing salmon fingerlings. The St. lorenz fifth and sixt grade students released about 200 salmon into the Cass River Tuesday afternoon.
St. Lorenz students release 200 salmon into the Cass
Approximately 200 salmon fingerlings were released below the rock ramp on the Cass River Tuesday afternoon, thanks to a pilot program introduced at St. Lorenz Lutheran School.
The small fish, raised from eggs, were between 4-6 inches in length when they were placed into the river.
The new program is led by St. Lorenz Environmental Education Director Mandy Liddle. The Frankenmuth Conservation Club is sponsoring the program, with Michigan Department of Natural Resources (DNR) providing the eggs.
The school's fifth and sixth grade students began the project in the fall, placing the eggs in tanks. Liddle and the students kept the tanks and filters cleaned and monitored their growth over the past 6-7 months.
Tuesday was "Salmon Release Day" as Liddle set up eight stations with five buckets, with each bucket containing 34-35 fish. The students first checked the temperature of the Cass River and then compared that reading to the temperature of the water in the buckets. That was called "climating" the fish to their new environment, ensuring the temperatures were nearly the same.
In most instances, river water was slowly added to the buckets until the temperatures were close, as to not shock the young fish.
Next, one by one, the students scooped a single fish into a 16-ounce plastic glass and slowly released them at the riverbank. The DNR requires an exact release count.
Many adults supervised or just stood along the bank to take in the action.
The school plans to repeat the program next fall.
873925