Top Stories
Police Report
Weiss fulfills dream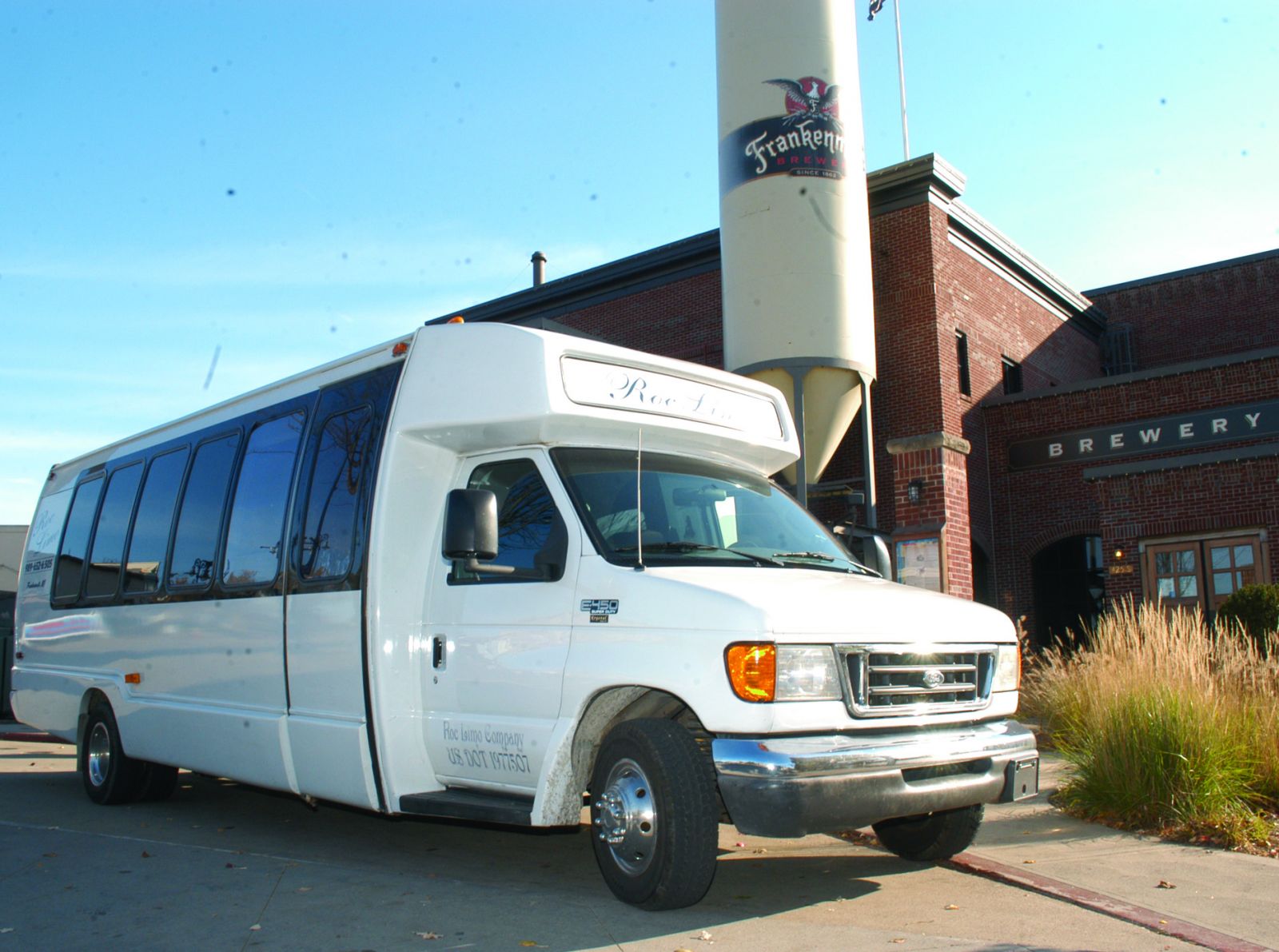 READY FOR TOURING! Frankenmuth's Mid Michigan Beer Tours is open and ready for business. The new firm is based out of Frankenmuth, using ROC Limo Company party busses. (News photo)
Mid-Michigan Beer Tours is perfect for craft brew lovers
The craft beer industry in Michigan has grown considerably over the past few years and John Hoornstra wants beer lovers to enjoy brews and be safe at the same time.
Earlier this fall, Hoornstra and Jason Kirkpatrick have launched Frankenmuth's Mid Michigan Beer Tours.
Hoornstra, the long-time owner of Frankenmuth Coach, is managing the Beer Tours while Kirkpatrick, a Frankenmuth native, is the owner of Roc Limo. He is supplying the limos and party busses.
Currently, the tours cover Frankenmuth, Saginaw, Bay City and Midland. The nine participating destination options include the Frankenmuth Brewery, the Lager Mill Beer Store & Brewing Museum, the Michigan Tap Room at Stardust Lanes, Woody's Draught House, T-Dub's of Saginaw, the Governor's Quarters, Tri-City Brewing Company, Whichcraft Taproom and Midland Brewing Company.
The radius for picking up patrons covers most of the Great Lakes Bay Region.
"Our unique, one-of-a-kind tour offers four stops and is available for parties of 8-16," Hoornstra said, who is currently offering a Christmas special. Trips start at $90 per person.
Patrons will be given a guided tour of Mid Michigan breweries and taprooms and enjoy a flight of beer samples at each destination, which is included in the cost.
The normal excursion includes two breweries and two taprooms over the course of 4-5 hours. It can be altered to include a pair of breweries and a taproom and vice versa.
Food is an essential part of the trip and Hoornstra plans to serve Michigan-made snacks and samples during the trip. On the final leg of the trip, locally-made pizza will be served aboard the spacious party bus.
Hoornstra will be assisted by a guide or host, dispensing information and making all the patrons comfortable. Having fun and being responsible can go hand-in-hand with this type of trip.
"We pick up and return your group to the location of your choice. We firmly recommend no driving upon completion of the tour," Hoornstra stated. 𠇊nyone visibly intoxicated will not be allowed to begin the tour."
Each establishment owner or manager is alerted to the tour and when they are expected, meaning they will be ready to serve when the limo bus arrives. Each stop will average about 30 minutes. Patrons are issued badge tags, denoting they are a part of the Beer Tour.
Tour availability is afternoons and evenings, Monday through Saturday, and afternoons only on Sunday.
Hoornstra said all the nine establishments are on board and working together to promote Michigan craft beers and foods.
There's a real camaraderie among the competitors. They work together and talk up the other businesses," Hoornstra noted.
"We get the patrons great beer and great food . . . they are welcomed to grab howlers and growlers to go, too," Hoornstra added.
For more information, call 989-652-9015, visit their Facebook page or visit www.FrankenmuthBeerTours.com.
490470