Wedding/Births
Engagements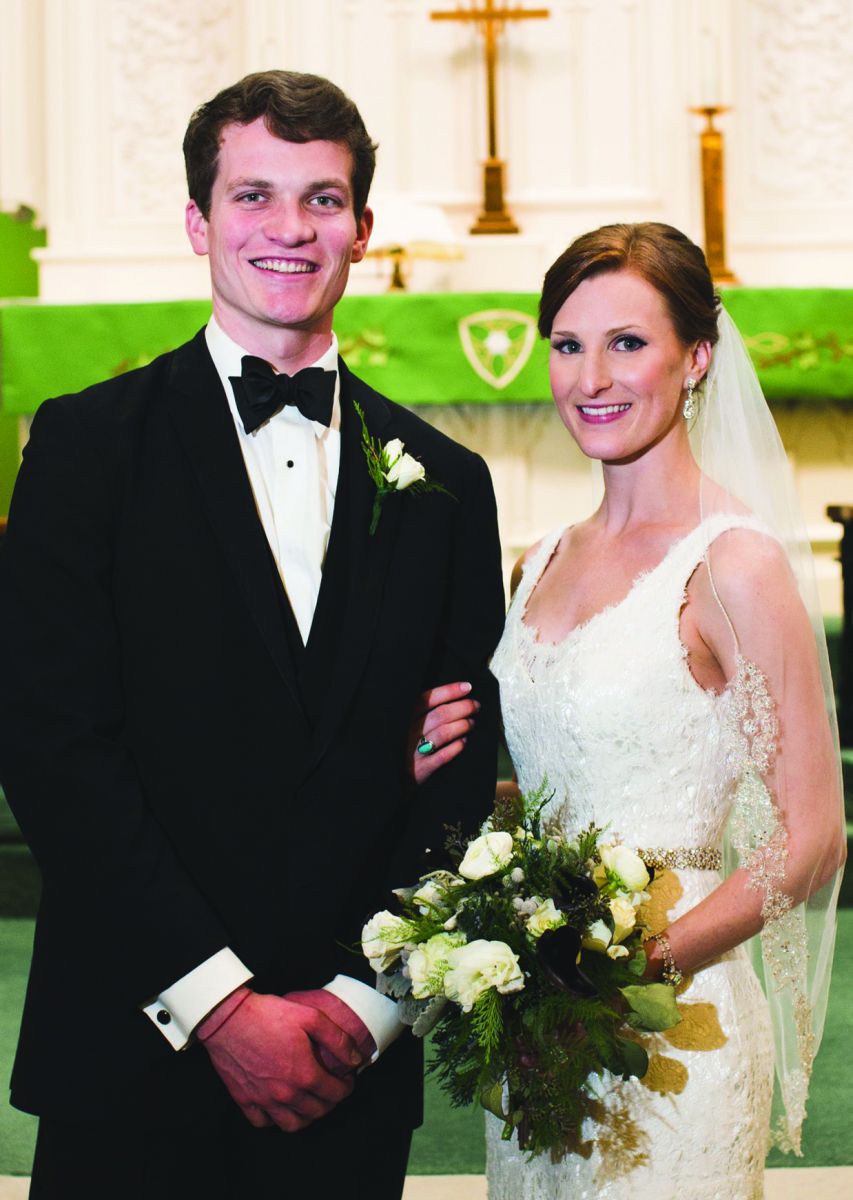 Mr. and Mrs. Stephen Edward Parker
Parker ~ Gilbert
Lindsay Renae Gilbert and Stephen Edward Parker were united in marriage Saturday, February 7, 2015, at St. Lorenz Lutheran Church in Frankenmuth.
The bride is the daughter of Thomas Jr. and Beverly Gilbert of Eaton Rapids, MI. She is the granddaughter of Ruth Schiefer and the late Arnold O. Schiefer of Frankenmuth, and Thomas Sr. and Joan Gilbert of Crawfordsville, IN.
The groom is the son of David and Martha Parker and the grandson of Edna C. McKinney and the late John D. McKinney and Charlotte R. Parker and the late James W. Parker, all of Murray, KY.
The bride was escorted by her father and given in marriage by her parents. The Rev. Gary Bender officiated the ceremony. Music was provided by vocalists, Rev. Michael and Mrs. Stephanie Breznau of Comstock Park, MI and organist, Scott Hyslop of Frankenmuth. The Rev. David Solum, of Michigan City, IN, read scripture from Colossians 3:12-17 and Matthew 18:19-20.
The bride was attended by her friend, Jennifer (Frank) Shoemate, as Matron of Honor. Bridesmaids were Chelsea Smith, Elizabeth Youngblood and Hannah Burgess, all friends of the bride, Tamara Gilbert, sister-in-law of the bride and Callie Dowdy, future sister-in-law of the bride and groom.
The groom was attended by his friend, Derek Nance, as Best Man. Groomsmen were Andrew Parker and Matthew Parker, brothers of the groom, Michael Siebold and Jonathan Chapman, friends of the groom and Aaron Gilbert, brother of the bride.
Mr. and Mrs. Parker welcomed family and friends at a reception held at Sullivan's Black Forest Bar and Grill, in Frankenmuth, following the ceremony.
Guests traveled from MI, OH, IN, WI, KY, TN, FL, TX and CA.
An additional reception for Stephen and Lindsay was given by the groom's parents in Murray, KY, on March 28, 2015.
The couple spent their honeymoon in Florida and then Nashville, where they currently reside.
154185