Wedding/Births
Area Births
Anniversary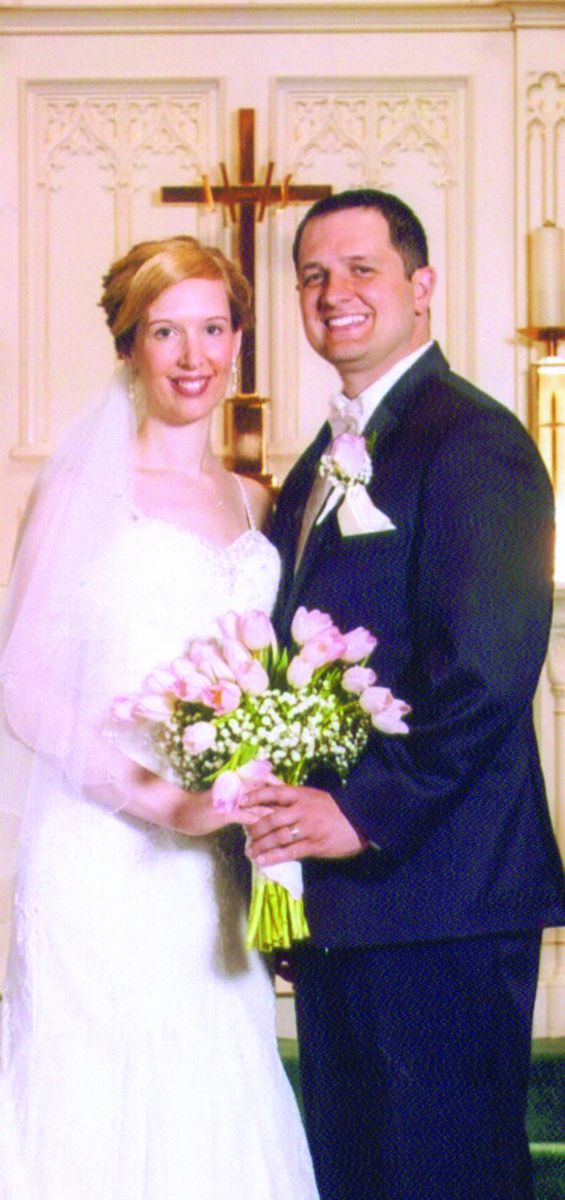 Mr. and Mrs. Keith Persichini
Schiefer ~ Persichini
Kari Schiefer became the bride of Keith Persichini on May 24, 2014 at St. Lorenz Lutheran Church, Frankenmuth. Parents of the bride are Vernon and Deborah Schiefer, Frankenmuth. Parent of the groom is Victor Persichini. The Rev. Joel Kaiser officiated. Soloist was Brenda Sievert, organist was Betty Auernhamer and trumpeter was Ed Graham.
Matron of Honor for her sister was Brianne Seiferlein. Bridesmaids were Tamara Cole and Marcie Persichini, sisters of the groom, Yana Schiefer, sister-in-law of the bride, and Sarah Kollar, Nicole Sanborn and Rebecca Denman, all friends of the bride.
Best men for their brother were Joseph and Michael Persichini. Groomsmen were Matthew Schiefer, brother of the bride, Kenneth Cole, brother-in-law of the groom, Nathan Seiferlein, brother-in-law of the bride and Bradford Warner, friend of the groom.
The bride wore all over lace over satin re-embroidered lace with beaded spaghetti straps and satin crystal beading, rhinestones, sequins and a sweep train. She carried a bouquet of light pink tulips adorned with baby's breath.
The bridesmaids wore pink floor length chiffon with spaghetti straps and carried deep purple tulips.
The reception tables were adorned with white tulips and tall white cylinder vases with pink and purple tulips immersed in water.
A reception for 180 guests was held at the Frankenmuth Bavarian Inn.
143544