Wedding/Births
Engagements
80th Birthday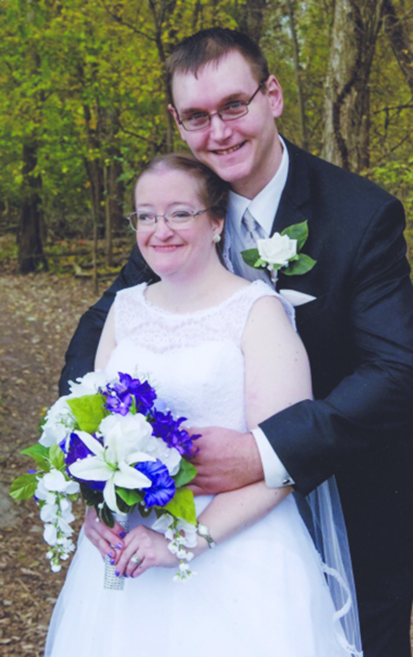 Mr. and Mrs. Eric Palmreuter
Rider ~ Palmreuter
Eric Palmreuter and Debbie Rider were joined in marriage on Saturday, October 21, 2017 at Hopevale Church, Saginaw. Pastor Ken MacGillivray officiated the ceremony.
Debbie is the daughter of Tom and Judy Rider and Eric is the son of Mark A. and Julie Palmreuter.
Stephanie Daly, friend of the bride served as the maid of honor. Bridesmaids included Jennifer Burback, sister of the groom; Carla Rider, relative of the bride; and Debbie Harrington, friend of the bride. Chloe Burback, niece of the groom, was the flower girl.
Paul Burback III, brother-in-law of the groom, stood as the best man. Groomsmen were Brandon Knoll, cousin of the groom; Mark Rider, cousin of the bride; and Andrew Palmreuter, cousin of the groom. Logan Burback and Kaiden Burback, nephews of the groom, were the ring bearers. Cousin of the bride, David Rider, served as the usher.
The couple greeted guests for a reception at the Swan Valley Banquet Center, Saginaw, and honeymooned in Nashville, TN. They currently reside in Bridgeport.
We're glad you took the time to check out the abbreviated version of our paper. To enjoy the Frankenmuth News in its entirety - click on the "subscribe" tab.
226840