Home
Article Name
We hope you enjoy this abbreviated version of the
Frankenmuth News
Serving Frankenmuth Since 1906
Vol. 112 No. 33 - In our 112th year!
Wednesday, February 21, 2018
-----------------------------------------------------------------------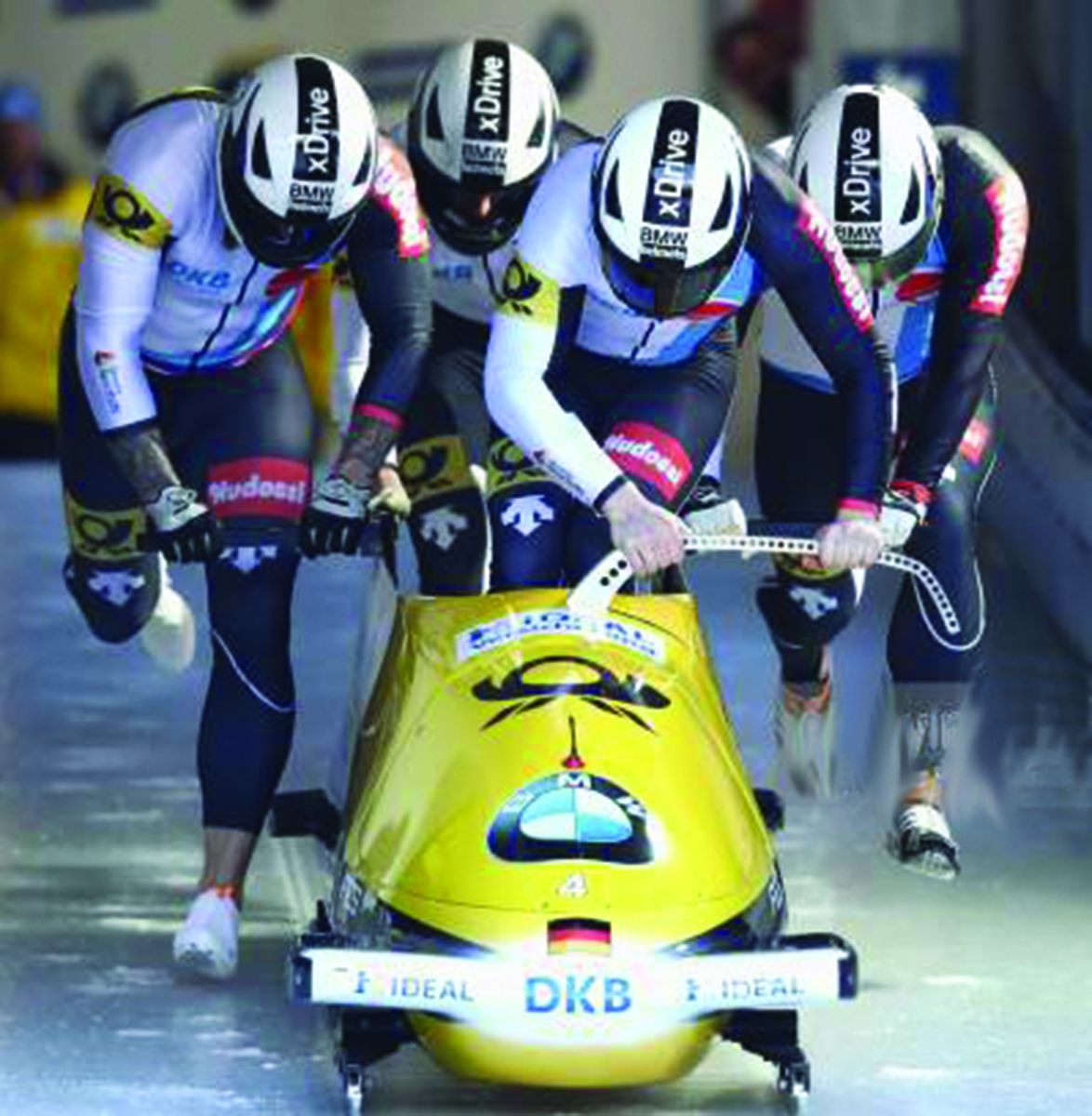 ERIC FRANKE . . . is one of the key pushers for the German bobsled team, competing at the 2018 Winter Olympics
Former FHS exchange student an Olympic athlete for Germany
When Eric Franke was a German exchange student here over 10 years ago, he got teased a bit about how close his name is to Frankenmuth.
Franke is making his own name standout this week as a member of the German four-man bobsled team at the Pyeongchang (South Korea) 2018 Winter Olympics.
Franke was a foreign exchange student at Frankenmuth High School for the 2006-07 school year. He ran track for the Eagles and Coaches Jerry Drake and Jerry Sheppard during his time here.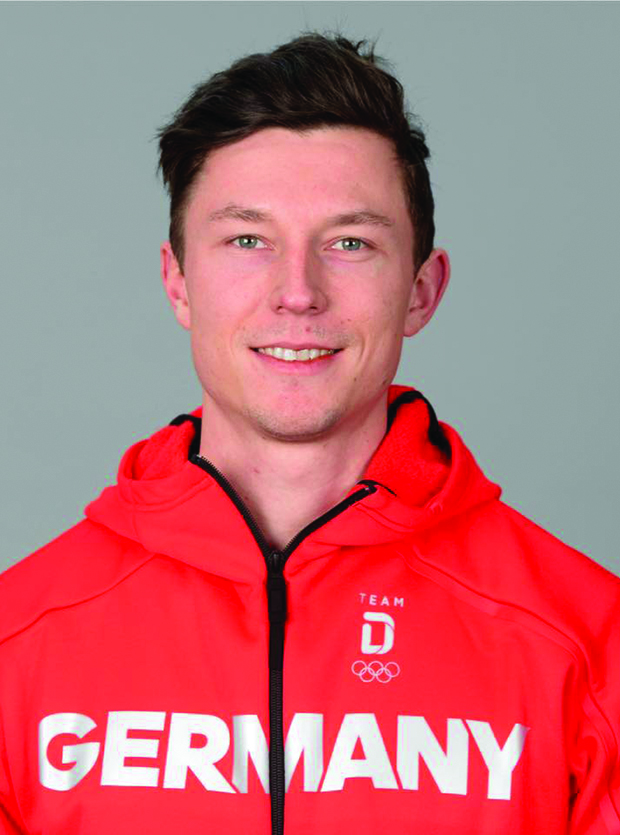 ERIC FRANKE
"Eric was a hardworking kid who was very dedicated to track," Drake, who is also the FHS physical education teacher, said. "He ran track back in Germany. He ran on the 400-meter relay team, the 800-meter relay team that were both fifth place at the 2007 Division 3 state meet and he ran on the 1600-meter relay team that took eighth place at the states. He also ran the open 400-meter dash."
Drake recalled that Franke wanted to fit in on the track team opting to be a part of the relay teams rather than seek individual glory on the track.
Franke teamed with Chuck Findlay, Brandon Cataline and Ryan Keith, clocking a :43.86 in the 400m relay and a 1:31.21 in the 800m relay.
Like being a member of a four-man bobsled team, Cataline said Franke was a team player with the relay races.
"I always remember him and I going back and forth on who was going to win the race that day," Cataline said. "He had a lot of talent at a young age and he was an amazing sprinter. We could always count on him in the relays to set us up with the lead or close to the lead."
When Franke returned to Germany, he lowered his 100-meter dash time to :10.9, Drake said.
The 28-year-old hails from Berlin, Germany and is now 6-foot-4, 209 pounds. He competed in the 100-meter and 200-meter dashes before he took up the bobsled, back in 2014. His daytime occupation is a police officer. He lists his hobbies as cars, drag racing, music and traveling, which is one of the reasons 12 years ago he wanted to be an exchange student.
"My time in Frankenmuth attending FHS was very special to me," Franke said. "I've met so many great people that I can't name them all, but the ones that meant the most to me were the Trombleys for welcoming me as a new family member during my time in Frankenmuth and beyond."
Franke also singled out Sheppard and his guidance while here.
"Coach Sheppard was someone who taught me countless lessons on and off the track. What a coincidence that I got to stay in the most German town in the United States but I'm so glad I got to spend my exchange year in Frankenmuth and nowhere else!" Franke exclaimed.
Franke's teammates are Kevin Kuske, Nico Walther and Christian Poser. They will be competing this Saturday and Sunday at the Olympic Sliding Centre. The training heats are today (February 21) Thursday and Friday.
While Franke began competitively bobsledding in 2014, his roots in the sport began earlier.
"One of my oldest friends started bobsledding in 2008 and we casually said that I should try it out, too, but that did not happen until September 2014 when I ended my track and field career. One morning, I woke up and thought 'man, why didn't you try out for bobsledding? Maybe you wouldn't be too bad.' So, I called my friend and we drove to the push track the next day," Franke recalled.
Franke has been competing in World Championships and World Cups since 2014. In 2017-18, in World Cup action, Franke's team has been ranked first three times, second one time, and third, fifth and ninth one time each.
Drake believes many Frankenmuth-area residents and alumni will be watching this weekend, while cheering for the United States, also backing Franke and his team.
1009596