Obituaries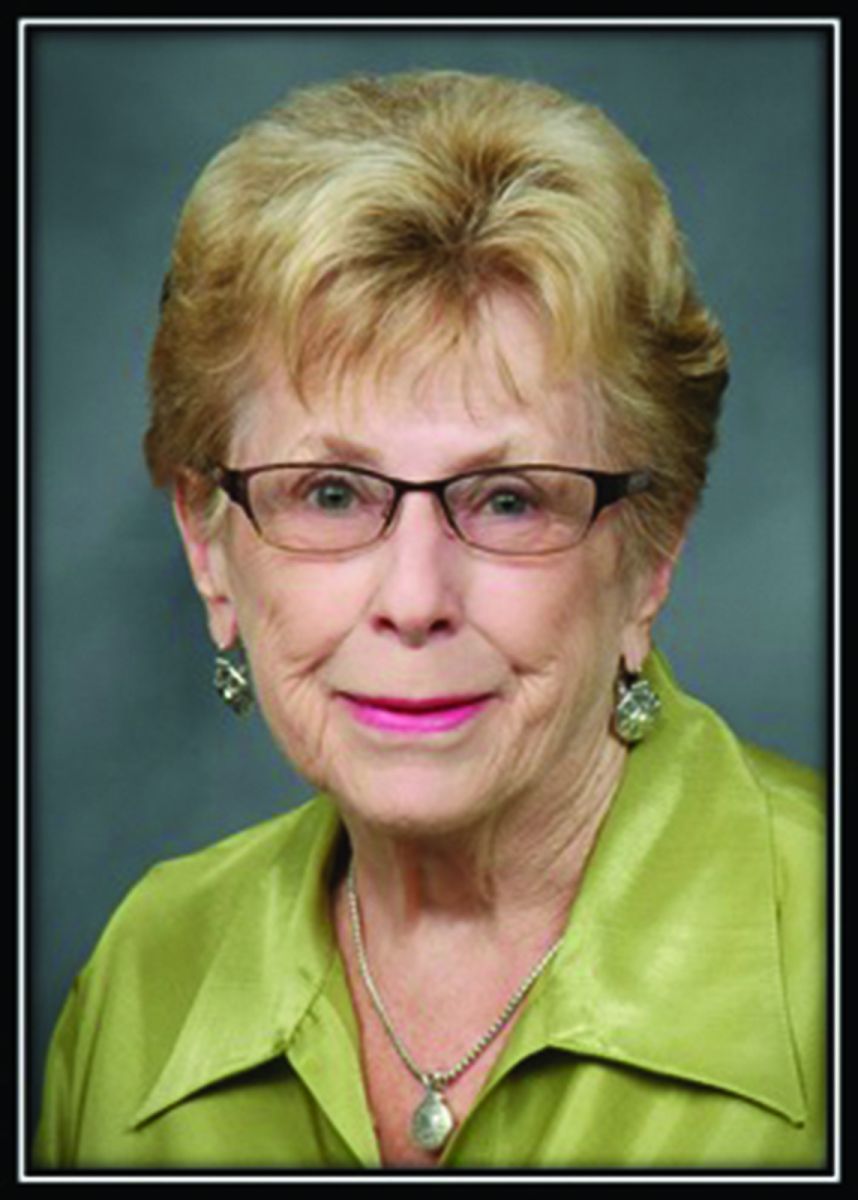 Kathryn 𠇋oots" Schmidt, 82
Kathryn Ann Schmidt went to be with the Lord unexpectedly, but peacefully in her sleep, on Saturday, August 12, 2017 at her home; age 82 years.
Kathryn 𠇋oots" Fechter was born on January 9, 1935 in Frankenmuth to the late Otto and Nina (Felgner) Fechter. She was married to Gene A. Schmidt on August 24, 1957 who predeceased her on December 8, 2008. She was also predeceased by her sister Shirley Brodowski, and three brothers: Clark Fechter, Thomas Fechter, and Larry Fechter.
Kathryn was employed by the Frankenmuth School District as an Administrative Assistant for over 30 years. She was a member of St. Lorenz Lutheran Church, where she served on Bible Breakthrough and many other volunteer activities with the church and throughout the community.
When she was 58 years old, she received her Associates Degree from Delta College. Her love for the simple things in life like camping, fellowship with others, and walking through town was an inspiration to many. Her positive outlook, kind heart, and desire to help others will be missed by all those who knew Boots.
Surviving her are: Thomas Schmidt, Columbia, TN; John (Lisa) Schmidt, Frankenmuth; Ronald (Holly) Schmidt, Milton, GA; Grandchildren: Travis Schmidt, Boston, MA; Lauren Schmidt, Milton, GA; Raechel Schmidt and Lillian Schmidt, Frankenmuth; special friend, Ted Luzenske, along with many nieces and nephews.
Funeral services will take place on Thursday, August 17, 2017 at 10:15am at Cederberg Funeral Home of Frankenmuth, 590 N. Franklin St. and 11:00am at St. Lorenz Lutheran Church. The Rev. Joel Kaiser will officiate with burial between services in St. Lorenz Lutheran Cemetery.
Boots's family will receive visitors at the funeral home on Wednesday from 2-8pm and on Thursday from 9am until the time of service.
Those planning an expression of sympathy may wish to consider memorials to St. Lorenz Bible Breakthrough, Wickson Memorial Library or a charity of donor's choice.
Please sign the guest book or share an online condolence with the family at www.cederbergfh.com.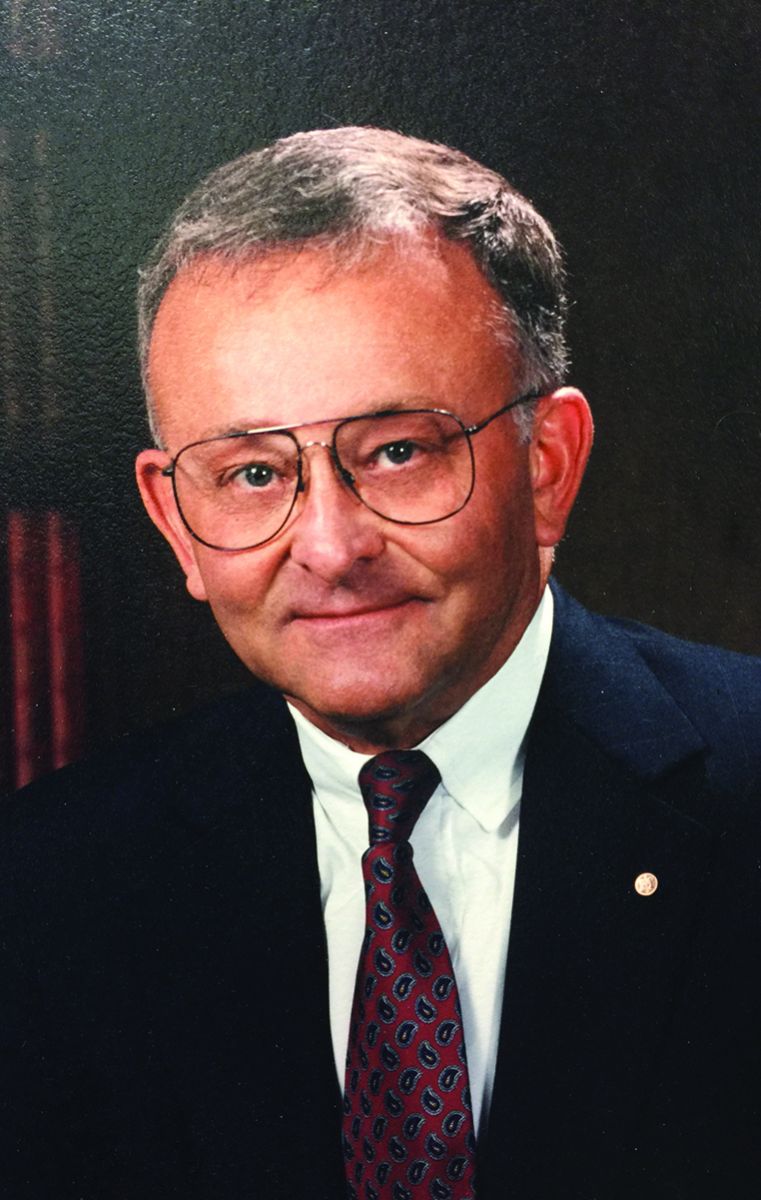 George L. Worden, 82
George L. Worden, age 82, passed away Saturday, August 12, 2017. He was born on March 31, 1935, in Frankenmuth, the oldest son of George and Clara (Riess) Worden. He attended St. Lorenz Lutheran School, Frankenmuth High School, and graduated from Arthur Hill High School in 1953. He graduated from the University of Michigan in 1957.
He married Janis Sofge of Eldorado, Texas in 1958. They had two sons, George II and David. In 1994 he married Doris Baughman. In the late fifties and early sixties George worked as a geophysical field party engineer for a major oil company. Later he became a high school mathematics teacher and Cross Country Coach and then became a staff member of the Michigan Education Association which he served for 23 years. He retired in 1994. He spent his retirement years traveling with Doris, keeping busy as an active member of the West Michigan Chapter of MEA-Retired.
One of his many hobbies was writing stories and poems, some of which were published. George was a member of St. Mark Lutheran Church.
Surviving him are: his wife, Doris; son, George (Aleta) Worden II, Texas; David (Arnanda) Worden, Missouri; step-children, Debra Rachael Gill, Muskegon; Daniel (Polly) Doctor, Muskegon; grandchildren: Michael,Texas; Nicholas and Amber, Lees Summit, MO; Jennifer (Corey) Lallo and Daniel (Stephanie) Doctor Jr.; five great grandchildren; sisters, Lois Ann Zolton, Saginaw; brother, Ralph (Marie) Worden, Frankenmuth; sister-in-law, Barbara Worden, Frankenmuth and several nieces and nephews.
He was predeceased by his parents George and Clara; brother, Harold; brother-in-law, Ron Zolton; sisters-in-law, Rosemary Worden and Lorraine Selin.
A private memorial service for family members only will be held at Clock Funeral Home.
Those planning an expression of sympathy may wish to consider memorials to St. Marks Lutheran Church building fund or a charity of your choice.
Please visit www.clockfuneralhome.com to leave a memory or sign the online guest book.
Clock Funeral Home-Muskegon.
267397