Obituaries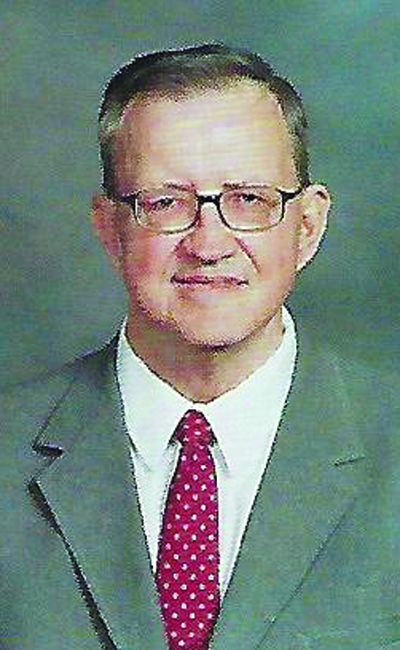 Rudolph H. Petzold, 82
Mr. Rudolph H. (Rudy) Petzold of the Caro, formerly of the Millington, and Vassar areas passed away early Saturday evening July 23, 2016 while at the Medilodge (Tendercare) Nursing Home in Frankenmuth. Rudy was 82.
Rudy was born in Millington on March 26, 1933 and was the son of Gustav and Helen (Woelslein) Petzold. He grew up in the Millington and Vassar areas and after high school went on to college. After college Rudy served our country in the US-Army between WW-II and the Korean War. Upon returning home he became a Police Officer for the East Lansing Police Dept. and also for a time was an officer for the Vassar Police Dept. Rudy's career in law enforcement was put-on hold when he became editor and publisher, and eventually the owner of the Tuscola County Advertiser.
It was under Rudy's watchful eye that The Tuscola County Advertiser became known as one of the state's leading weekly papers. His keen sense as a newsman and his natural ability as a storyteller combined to create a product that was quickly deemed to be among the best in the industry at being both informative and entertaining.
Rudy believed that a community should be reflected through the pages of its newspaper and that was best accomplished by sharing the stories of people from all walks of life. His short time as a police officer guided his conviction that news be factual and free of opinion. He relished the newspaper's role as government watchdog but demanded fairness and insisted that "truth with charity" be the guiding principle of every story.
Although he owned The Advertiser he considered himself a caretaker, relinquishing ownership to its readers and the community at large. It was with these guiding principles that he mentored countless young writers, sales people, production workers and printers, helping them hone skills that would serve them for decades.
For more than a decade Rudy was a board member of the Michigan Press Association and served as president of the organization in 1986. Rudy was an avid promoter of local business and industry, as well as education and high school athletics. In 1965 he co-founded Thumb Web Offset Publications, one of the first large scale offset printing operations in the state. He served as a founding board member of Caro's Downtown Development Authority and was one of the three men who created the Thumb Meet of Champions track meet in 1973.
Rudy was as at ease interviewing President Gerald Ford and actor Will Geer as he was discussing the sugar beet crop with a local farmer. He wrote millions of words and took thousands of photos. In 1972 he penned a 75th anniversary book for his beloved St. Paul Lutheran Church and, after his retirement, he collaborated with world famous porcelain artist and close friend Gladys Galloway to publish Reflections of a Country Publisher.
Rudy leaves his family. A sister, Mrs. Armilda Viola List; a brother and sister in-law, Chester and Shirley Petzold. Rudy leaves also nephews and nieces: Geffrey, Laurie, Carmen, Jeremy and John, long time caregiver Thomas McIntyre, and many cousins, and other extended family. Besides his parents Rudy is preceded in death by a brother in-law Gilbert List.
The Petzold family will receive friends on Wednesday July 27, 2016 at the Hanlin Funeral Home in Millington from 3-8pm. On Thursday there will be a brief time of visitation at St. Paul Lutheran Church from 10am until the services begin. Funeral services for Rudy will be held on Thursday July 28, 2016 at 11am at the St. Paul Lutheran Church in Millington. Pastor James Bruner will deliver the funeral message and the closing committal prayer at the cemetery. Burial will be at the Millington Twp. Cemetery; Military Honors will be conducted. Memorial gifts of remembrance can be directed to the St. Paul Lutheran Church.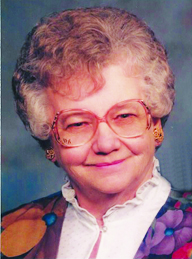 Donna E. Kueffner, 87
Donna E. Kueffner passed away Monday, July 18, 2016 at Wellsprings Lutheran Services; age 87 years. Donna Duve was born on December 17, 1928 in Saginaw, MI to the late Otto and Minnie (Gardai) Duve. She was married to Henry Kueffner on May 5, 1951. Donna was a member of St. Lorenz Lutheran Church and belonged to the Lotta Noise card club.
Surviving besides her husband Henry are two close nieces, Marlene (John) Carrotti, McCormick, South Carolina and Carol (Steven) Keinath, Midland, Michigan. Also brother-in-law Edwin (Dorothy) Kueffner, Frankenmuth, sister-in-law Marion Faison, Frankenmuth and many other nieces and nephews.
Donna was preceded in death by two brothers, Melvin Duve and Harvey Duve and two sisters, Mildred Keinath, and Shirley Judd.
The family would like to give thanks to her dear friend Dorothy Nuechterlein and her Stephen Minister.
Funeral services took place on Monday, July 25, 2016 at Cederberg Funeral Home of Frankenmuth, 590 N. Franklin St. and at St. Lorenz Lutheran Church, with burial between services in St. Lorenz Lutheran Cemetery. Those planning an expression of sympathy may wish to consider memorials to Gideon's International or charity of donor's choice.
Please sign the guest book or share an online condolence with the family at
www.cederbergfh.com.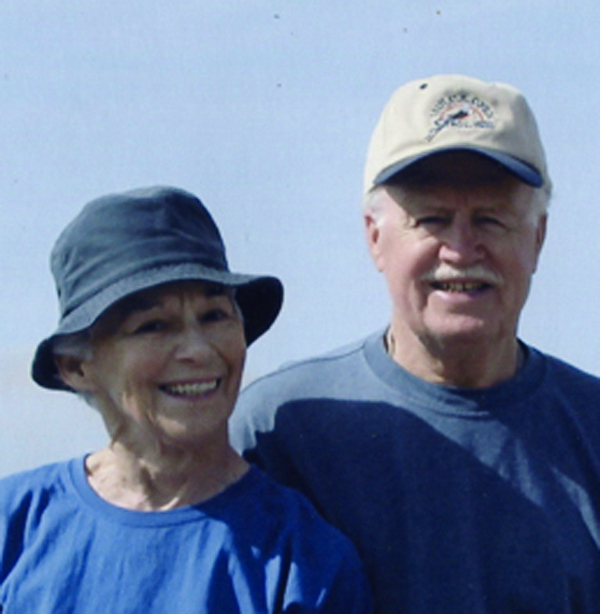 Gerald Andrew Blohm, 82
Our beloved father, grandfather, and brother went home to be with the Lord on Tuesday, July 19, 2016, at the age of 82 years. Gerald was born May 22, 1934, in Saginaw to the late Andrew and Arlene (Davis) Blohm. He married Delphine M. Schmitzer on September 5, 1953; she predeceased him on April 20, 2014.
He is survived by his children, Gail (Daniel) Shannon, Gerry (Jennifer) Blohm, Gregg (Paula) Blohm; grandchildren, Kristen (Mike) Cagle, Brian (Kristen) Shannon, Andrew (Santanna) Blohm, Logan Blohm, Jocelyn Blohm, Steven (Andi) Blohm, Heather Blohm; 10 grandchildren; siblings, Sue (Bob) Pumford, Judy (Jack) Donahue, Kent (Patti) Blohm; and many nieces, nephews, and extended family.
According to his wishes cremation has taken place. A celebration of his life will take place at W.L. Case & Company 5700 Dixie Highway on August 6, 2016 from 3-5pm. In lieu of flowers memorial contributions may be made to the Saginaw Rescue Mission.
230113