Obituaries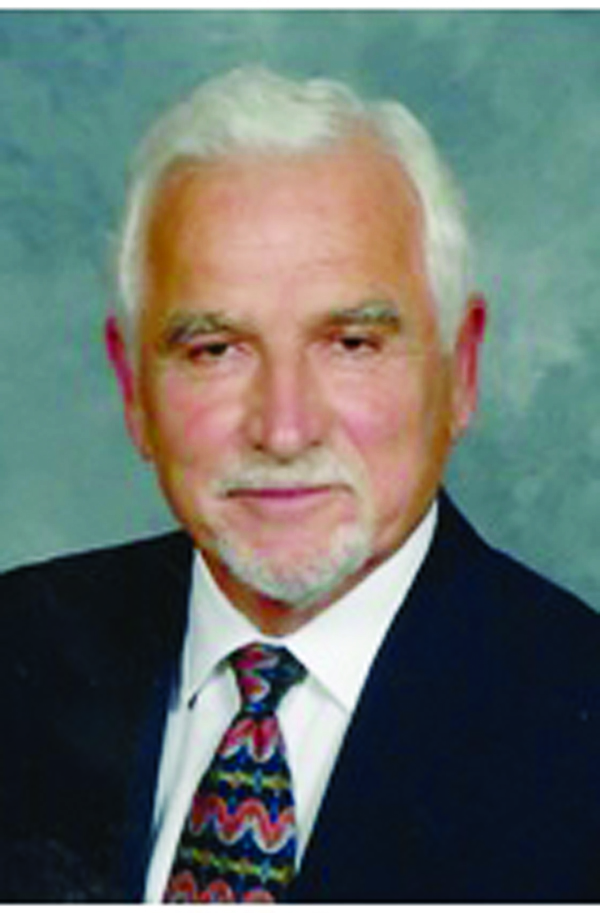 Aloysius E. l" Schneider, 87
There is waltzing in heaven as Al Schneider has been reunited with his wife, Louise. Devoted husband, wonderful father and Opa, U.S. Army veteran and one half of Frankenmuth's best-known waltz team, Aloysius Edgar Schneider passed away Saturday, May 16, 2015 in Saginaw.
With his identical twin Bill, Al was born on October 27, 1927, in Irwin, Pa. to Edgar M. and Mary I. (Yost) Schneider. The family moved to Pontiac, Michigan, in 1929. The twins served together, with their older brother Vince, in the Philippines after WWII, returned to Pontiac and earned engineering degrees at Lawrence Institute of Technology. While a student there, Al began a career of nearly 35 years at Consumers Power (now Consumers Energy), working in various assignments in Pontiac and Jackson before moving to the Central Region office in Saginaw in 1969.
Always somewhat shy and reserved, Al met his complete opposite, and the love of his life, in Pontiac. He married Louise G. Thomas on August 5, 1959. Together they raised four children, Mary Schneider of Columbia, Mo., Thomas (Denise) Schneider of Burton, William (Heidi) Schneider of Frankenmuth and Ann (Greg) Schneider-Branch of Saginaw.
The Schneiders moved to Frankenmuth in 1974; their homes became centers of social activity. Al and Louise were fixtures wherever there was a dance floor and a band playing a waltz. One Labor Day in the late 1980s, Al, Louise and family and friends led a walk across the Frankenmuth Holzbrücke, which has become an annual tradition drawing hundreds of people.
Besides his children, Al is survived by his six grandchildren, Emma and Jacob Schneider, Chloe Snider, and Grace, Samuel and Benjamin Branch; his brother William (Jane) Schneider and sisters Rita Mathes and Catherine (Allan) Sleep, many nieces and nephews and special friend Alice Scholtz and her children James (Patty) Scholtz and Robert (Joy) Scholtz. He was predeceased by his wife Louise, brothers Vincent and Regis (Eloise) Schneider and a grandson, Lucas Schneider.
Mass of Christian burial will be celebrated on Thursday, May 21, 2015 at 11am at Blessed Trinity Catholic Church, 958 E. Tuscola St., Frankenmuth. Fr. Robert Byrne will officiate with burial in Blessed Trinity Cemetery. Al's family will receive visitors at Cederberg Funeral Home of Frankenmuth, 590 N. Franklin St. on Wednesday from 2pm to 8pm and at the church on Thursday from 10am until the time of service. There will be a vigil service on Wednesday at 7pm at the funeral home.
Those planning an expression of sympathy may wish to consider memorials to the Schneider Scholarship (SVSU).
Please sign the guest book or share an online condolence with the family at www.cederbergfh.com.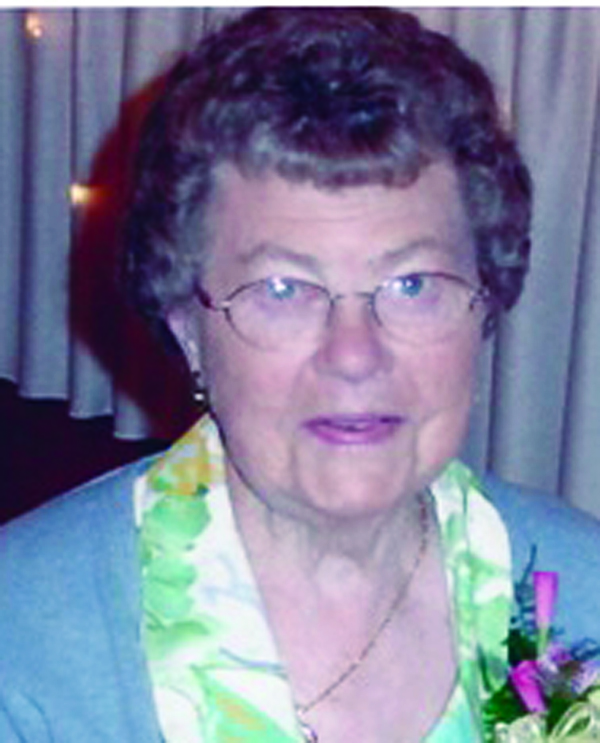 Hildegard Yoba, 90
Hildegard Yoba passed away Tuesday, May 12, 2015, after a long stay at The Lutheran Home (Wellspring), Frankenmuth; age 90 years.
She was an adored mother and grandmother and cherished wife of the late Julius Yoba.
Hildegard was brought into this world at the Zehnder family homestead on South Dehmel Road on the Fourth of July, 1924. She was the daughter of the late Ann Elizabeth (Eberlein) and Matthew Zehnder and last remaining sibling in their family of seven children; Rueben and Elsie Zehnder, Elmer and Gertrude Zehnder, Anita (Zehnder) and Harold Boldt, Walter and Erna Zehnder, Olga (Zehnder) and Art Block, Lorna Zehnder, and lastly Hildegard (Zehnder) and Julius Yoba.
Hildegard and Julius farmed the homestead and raised their five children until they discontinued farming in 1968. Julius managed the construction of The Lutheran Home and stayed on after the completion of the project, while Hildegard worked as an aide at the Frankenmuth Convalescent Center. Two years later, she joined Julius at The Lutheran Home where she was responsible for the Admittance Department for 13 years, earning an honorary title of designated social worker".
Hildegard spent her life as a servant of her Lord, sharing her faith and loving and caring for others. She was also actively involved with various Christian organizations throughout her life; St. Lorenz Choir, PTA, Ladies Aide, Visitation Committee, Lutheran Home Auxiliary, and was the Lutheran Home historian.
She enjoyed gardening, music, fishing, Bible studies, crocheting, baking, sausage making, mushroom hunting, and her Tiger baseball team. Go Tigers!!
She was predeceased by her husband of 61 years, Julius Yoba, and grandson Kahl Rodammer. She leaves behind her five children Judy (Yoba) and Gene Bonner (deceased), Gerald and Christine (Weiss) Yoba, Tom Yoba and partner Becky Best, Marilyn (Yoba) & Tom Rodammer, and Sue (Yoba) & Gary Gilbert (deceased); ten grandchildren, 11 great-grandchildren, and one great-great-grandchild.
She will be missed by her many beloved nephews and nieces, life long friends, and the wonderful family of care givers she enjoyed being with at The Lutheran Home (Wellspring).
Funeral services took place on Saturday, May 16, 2015 at Cederberg Funeral Home of Frankenmuth and St. Lorenz Lutheran Church. Rev. Gary Bender officiated with burial at the St. Lorenz Lutheran Cemetery.
Those planning an expression of sympathy may wish to consider memorials to Frankenmuth Wellspring Auxiliary or St. Lorenz Mission Fund.
Please sign the guest book or share an online condolence with the family at www.cederbergfh.com.
194204