Obituaries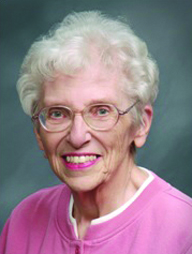 Lila M. Kueffner, 75
Lila M. Kueffner went to her heavenly home on Wednesday, November 18, 2015. She was born on January 15, 1940 to the late Frederick and Alma (Engelhardt) Kueffner. Lila graduated from Frankenmuth High School. She worked for Baker Buick and Chevrolet and Zehnder-Chevrolet as a bookkeeper until her retirement. Lila was a lifelong member of Immanuel Lutheran Church, confirmed in 1954. She was a Sunday School teacher, in the Walther League, Birthday Club, and volunteered at Bethesda.
Lila is survived by cousins, many good friends, and her Immanuel Lutheran Church family.
Funeral services took place on Monday, November 23, 2015 at Immanuel Lutheran Church, 8220 Holland Rd., Frankentrost, MI. The Rev. Mark Loest officiated with burial in St. John's Lutheran Cemetery Frankentrost. Those planning an expression of sympathy may wish to consider memorials to Immanuel Lutheran Church Tower Fund or General Fund. Please sign the guest book or share an online condolence with the family at www.cederbergfh.com.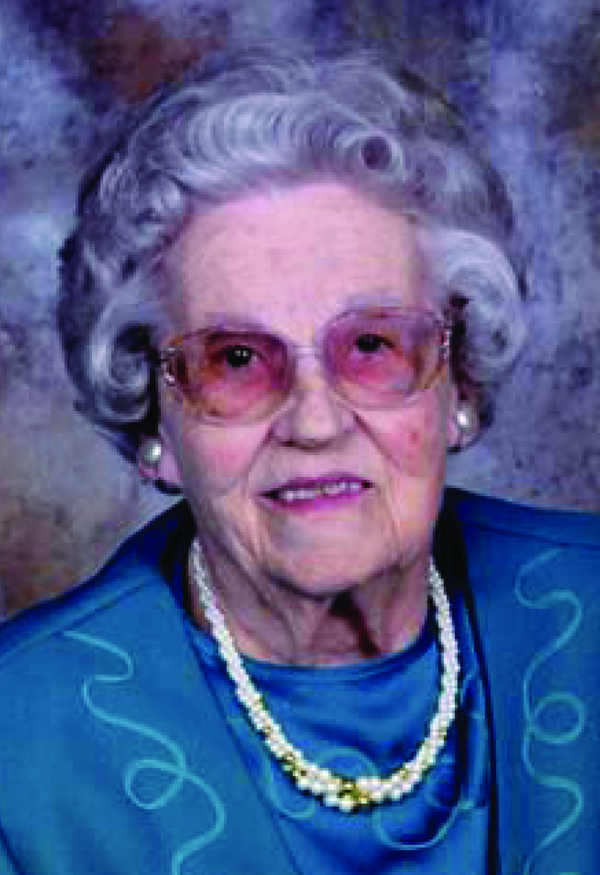 Martha Ann Daenzer, 101
Martha Ann Daenzer, 101, of Vassar, peacefully passed onto her Heavenly home Monday evening, November 16, 2015 at her home. She was born on May 22, 1914 in Reese, daughter of the late Ernest and Mary (Brieter) Bauer. Martha was united in marriage to Paul C. Daenzer on October 2, 1937 in Richville. He preceded her in death on January 4, 2002. She was a lifelong member of St. Michael's Lutheran Church and was a member of its Mary Martha Guild. Martha volunteered at the Bethesda Store and enjoyed cooking, baking and spending time with her family.
Surviving are her children, Shirley (Edward) Wilde, North Augusta, South Carolina, Marlene (Robert Jr.) Reinbold, Reese; grandchildren, Sally (Allen) Dugan and their children, Jacob, Titus, Levi, Samuel and Andrew; Nancy (Chris) Crain and their children, Miriam, Eden and Malachi; Heidi (Michael) Mocny and their children, Katie, Rachel, Erin and Erin's daughter, Aubree; Steve (Mary) Tack and their son, James; Robert J. (Amanda) Reinbold III and their son, Gavin and many nieces and nephews.
In addition to her parents and husband, Martha was preceded in death by a grandson, Michael Wilde; brothers, Albert, Oscar, William, Erhardt and Elmer Bauer; sisters, Alma Petzold and Helen Haubenstricker; brothers-in-law, Edwin and Henry Daenzer and a sister-in-law, Clara Reinbold and their spouses.
Funeral services took place Saturday, November 21, 2015 from St. Michael's Lutheran Church in Richville. Pastor Rob Gadeken officiated with burial in the church cemetery. Those planning an expression of sympathy may wish to consider the donor's favorite charity.
www.waresmithwoolever.com
Linda Marie Dryer, 68
Linda Marie Dryer of Katy, Texas, formerly of Frankenmuth, passed away November 16, 2015 due to the effects of dementia. Linda was born October 18, 1947.
Beloved wife of Jim, mother of Raymond, stepmother of Dean, sister of Kerry, Doug, Dave, Kevin and Lori, grandmother of Jennifer, Charlie, Hannah and Nathan.
Those wishing to make a donation in her memory are asked to please direct any funds to the Alzheimer's Association.
210172