Obituaries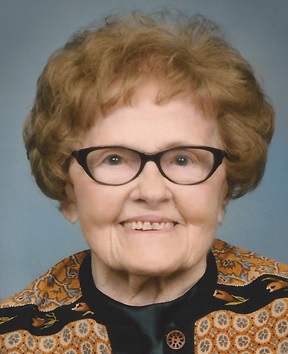 Loraine Rummel, 105
Loraine Rummel passed away Tuesday, April 24, 2018 at Covenant Glen of Frankenmuth; age 105 years. A full obituary will appear in next week's issue.
Funeral services will take place on Friday, April 27, 2018 at 10:15am at Cederberg Funeral Home of Frankenmuth, 590 N. Franklin St., Frankenmuth and 11am at St. Lorenz Lutheran Church. The Rev. Joel C. Kaiser will officiate with burial between services in St. Lorenz Cemetery.
Loraine's family will receive visitors at the funeral home on Thursday from 2-8pm and on Friday from 9:30am until the time of service.
Those planning an expression of sympathy may wish to consider memorials to St. Lorenz Foundation, Frankenmuth Historical Association or Braille and Talking Book Library-Michigan.
Please sign the guest book or share an online condolence with the family at www.cederbergfh.com.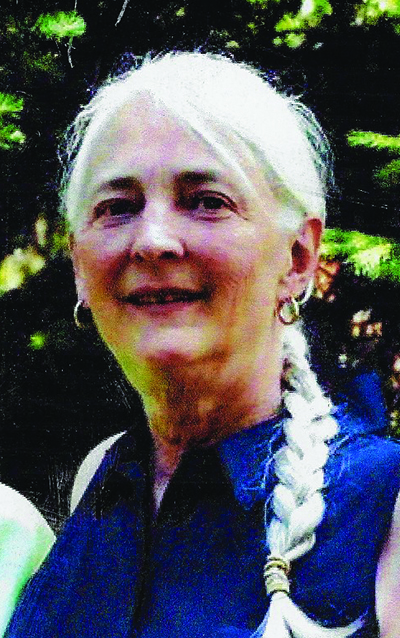 Barbara (Gehrs) Jewell, 64
Barbara (Gehrs) Jewell, 64, of Independence, KY, died Sunday, April 15, 2018 at the University of Cincinnati Medical Center. She died peacefully as a result of a heart attack and stroke.
Barb was born October 9, 1953 in Saginaw, MI to Martin and Mildred (Schalk) Gehrs. She graduated from Frankenmuth High School in 1971. Barb started her banking career as a co-op student at Frankenmuth Bank and Trust. She continued to work as the bank went through many name changes. She moved to Winston-Salem, NC to work for Wachovia Bank. Barb then advanced to a position with U.S. Bank in Cincinnati, OH. She was anticipating her retirement at the end of 2018. Barb was a kind and generous person who enjoyed the time she could spend with her husband, Dan, and her family and friends. She was a loyal University of Michigan fan. (GO BLUE.)
Barb is survived by her husband, Dan, Independence, KY; brothers Dave (Kathy) Gehrs, Frankenmuth, MI, Mike (Karen) Gehrs, Pigeon, MI, brothers-in-law Glenn Jewell, Saginaw, MI, Mike Jewell, Bay City, MI and sisters-in-law Mari Jewell, Bay City and Diana Cortez, Saginaw. She also will be greatly missed by her nieces and nephew and their families; Kari (Steve) Gasser, Kristie (Brian) Hancock, Chris (Alicia) Gehrs, Katie Gehrs and Meech Jones.
Barb has been cremated and will be buried in Frankenmuth. Plans for a private family memorial service have not been finalized.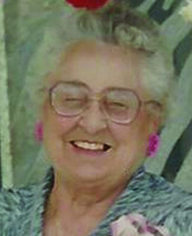 Helen J. Hansen, 99
Born October 13, 1918 in Detroit, Helen J. Hansen passed on January 5, 2018. Her parents were Virginia Neff Bosworth and James Bosworth. She graduated from Denby High School, Detroit in 1936. She married W. Kenneth Hansen on June 5, 1936. He predeceased her on January 12, 2005. In 1944 they purchased a resort on Fife Lake and the family moved there. They operated the resort until 1978. She retired as secretary to the Superintendent of Schools for Forest Area in 1984.
She was an active member of the Fife Lake Woman's Club and Fife Lake Methodist Church where she played the piano and organ for many years. She was also a member of the First Methodist Church in Stuart, FL and a member of the Caseville Methodist church in Caseville. For many years she was a member of the Fife Lake School Board. She was instrumental in developing the Fife Lake Historical Museum of which she was very proud of.
Surviving are two daughters and one son. Juanita (Thomas) Dupuie, Pigeon, MI, Judith (John) Euler, Sun Lakes, AZ and James Hansen, Kalkaska, MI., 11 grandchildren: Mark Dupuie, Brian Dupuie, Kirk Dupuie, Bradley Dupuie, Randall Perrin, Russell Perrin, Ryan Perrin, Paul Hansen, Joel Hansen, Jessica Euler and Aaron Euler, and 25 great grandchildren and one great, great grandchild.
She was predeceased in death by Ken, her husband of 68 years, son Jerold Edward Hansen in 1958, her parents and two sisters, Lessie Davis and Jeanne Samuels, brother Harold Habich and a nephew, Kenneth Samuels.
A memorial service will take place Saturday, April 28, 2018 at Blessed Trinity Catholic Church, 958 E. Tuscola, Frankenmuth, MI at 11am with visitation from 10am until the time of the service. Fr. Robert Byrne will officiate. According to Helen's wishes, cremation has taken place. Those planning an expression of sympathy may consider the Fife Lake Historical Society or the Alzheimer's Assoc. Arrangements entrusted to Cederberg Funeral Home of Frankenmuth. Please sign the guest book or share an on-line condolence with the family at www.cederbergfh.com.
Edwin V. DeWitt, 95
Edwin Vincent DeWitt age 95, formerly of Birch Run, MI, died April 20, 2018. Ed was born February 3, 1923 to George Arthur and Easter Blanche (Chapel) DeWitt in Flint, MI. He graduated from Kearsley High School in 1943. He served in WWII, where his duties included guarding General MacArthur's headquarters. During the Korean War, he earned three battle stars and was credited with capturing North Korean spies behind American lines. Following the Korean War he transferred to the Army Reserve, retiring as a SFC after 22 years of service. On May 26, 1952, Ed married Claire Marie Hartley. He was a supervisor for Buick for 45½ years. He was a member of King of Kings Lutheran Church in Frankenmuth, lifetime member of the VFW, the Korean War Vets and the 25th Infantry Division Association. He was active for many years as a Boy Scout leader.
Ed is survived by his son, the Rev. Douglas (Catherine) DeWitt, Hamler, Ohio; four grandchildren: Debra (David) Buettner, Michele DeWitt, David (Sarah) DeWitt, Alexandria DeWitt; nine great-grandchildren; and sister, Revena McLaughlin. He was preceded in death by his wife who died in December, 1999 and brothers and sisters: Guy Baumgart, Glen Baumgart, Gerald Baumgart, Earl Baumgart, Bernice Monroe, Wayne DeWitt, William DeWitt, Norman DeWitt, Helena Roth, Vernadette Wagner, Eleanor Thompson, Arbutis DeWitt, Patricia Hewins.
Friends and family will be welcomed at King of Kings Lutheran Church, 1019 Covenant Drive, Frankenmuth on Saturday, April 28, 2018 from 1pm until the funeral service at 2pm. Burial will follow in the St. John's Lutheran Church Cemetery, Frankenmuth. Contributions made in Ed's memory can be made to the Immanuel Lutheran Church, Missionary Fund.
289768