Obituaries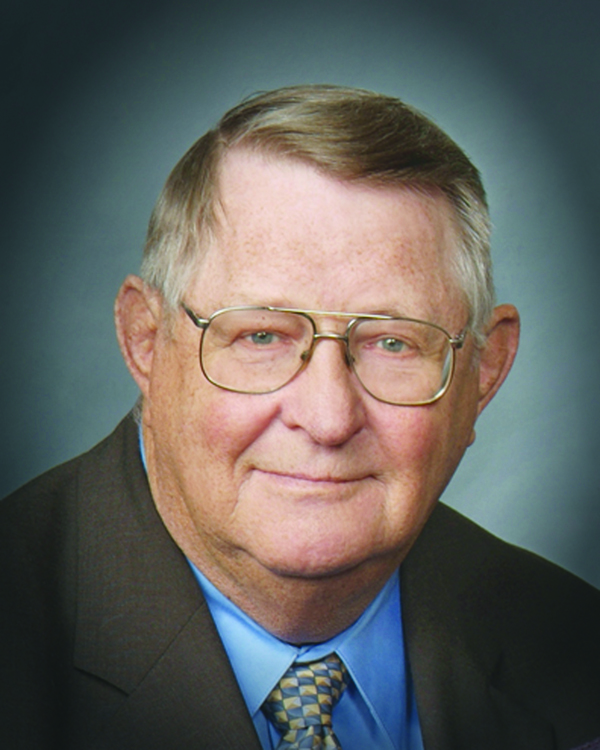 Arthur R. "Art" Wendland, 74
Arthur Wendland, beloved husband, father, and grandfather passed away unexpectedly Thursday evening on February 26, 2015 at home, at age 74 years.
Art was born April 27, 1940 in Saginaw to the late Emil and Myrtle (Wascher) Wendland.
He married Gloria Laux on August 10, 1968 at St. Lorenz Lutheran Church in Frankenmuth. She survives him.
Art was a life long farmer. His greatest passion was farming with his family. He also enjoyed hunting, Sunday drives up north, attending activities of his grandchildren, and listening to polka music, especially Molly B on Saturday nights.
Surviving besides his wife, Gloria are four children, Tina (Thomas) Beyerlein, Karla (Chris) Ratajczak, Mark (Amy) Wendland, Karl (Kristi) Wendland; sixteen grandchildren, Nathan and Lauren Beyerlein; Kayla, Chris Jr., Kelly, Katie, Kyle, Kendra, and Kenton Ratajczak; Grace, Lily, Emma, and Sophia Wendland; Anna, Alyssa and Kurtis Wendland; two brothers, William (Janet) Wendland; Donald Wendland; one sister, Janet (Paul) Pickell; one brother-in-law, Dennis (Vera) Bamberg and many nieces and nephews.
Art was preceded in death by his brother, Emil Wendland, Jr. and sisters-in-law Theresa Wendland and Mary Ann Bamberg.
Funeral services took place on Tuesday, March 3, 2015 at Immanuel Lutheran Church, 8220 Holland Rd., Saginaw. Rev. Mark Loest officiated with burial in Eastlawn Memorial Gardens.
Those planning an expression of sympathy may wish to consider memorials to Immanuel Lutheran Church.
The Wendland family would like to express sincere thanks for the special care and support received from the Fresenius Medical Care Center of Saginaw.
Please sign the guest book or share an online condolence with the family at www.cederbergfh.com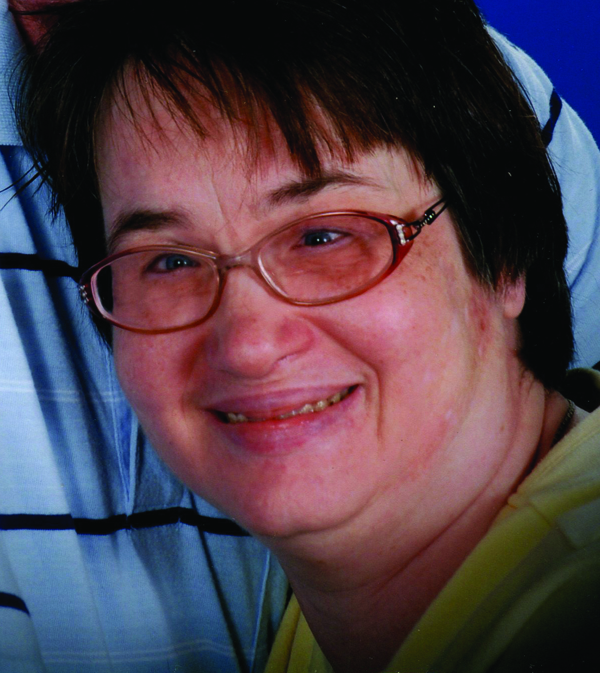 Judy Ann Hollers, 53
Judy Ann Hollers, 53, of La Porte, IN passed away Saturday, February 28, 2015. Judy was born January 17, 1962, in Saginaw, Michigan. She was adopted in 1972 by Margaret Kueffner. Judy assisted the elderly in La Porte and Frankenmuth and was previously employed with Zehnder's and McDonald's Restaurants in Frankenmuth. She married Richard Hollers on August 2, 1985.
Surviving is her husband, Richard Hollers, La Porte; her adopted mother, Margaret Kueffner; daughter, Margaret Christine Hollers; grandson, Connor Lee Hollers; adopted sister, Lynn Kueffner; aunts and uncles, Marion Forion, Donna and Hank Kueffner, Dorothy and Edward Kueffner, all of Frankenmuth, MI; sister-in-law, Lori Hollers, Arizona; and her mother-in-law, Earlene (Burlison) Cassidy, Michigan City, IN.
Judy was preceded in death by her maternal grandmother, Mom Burlison, grandmother-in-law, Fern Duncan, and a brother-in-law, Harold Lee Hollers.
Judy was a 1981 graduate of Frankenmuth High School, loved Amish Culture, a member of the St. Lorenz Lutheran Church in Frankenmuth and the St. John Lutheran Church in La Porte. She enjoyed being a member of the large Kueffner family that gave her many great memories.
Funeral services will take place on Thursday, March 5, 2015, at St. John Lutheran Church, La Porte, IN. Memorial contributions may be made to the American Diabetes Association, American Cancer Society, St. John Lutheran Church or the Humane Society.
To send condolences online, please visit EsslingFuneral Home.com.
Evelyn May McCallum, 84
Evelyn May McCallum passed away Monday, February 23, 2015 at Manatee Memorial Hospital in East Bradenton Florida. Age 84 years.
Evelyn was born October 22, 1930 in Saginaw, the daughter of the late Arthur Kohlhoff and Gladys May (Tappan).
She married Harold (Herb) McCallum November 6, 1948. He predeceased her May 8, 2003.
She was a charter member of Hopevale Memorial Baptist Church; the Moose Lodge of Bradenton, Florida and American Legion Post No. 439. Evelyn was a survivor of breast cancer.
Surviving are her three sons, Daniel (Janet) McCallum, Rochester Hills: Robin (Patricia) McCallum, Saginaw; Steve (Linda) McCallum, Frankenmuth; seven grandchildren, Caitlin McCallum, Michael McCallum, Jeremy (Hannah) McCallum, Joshua (Kate) McCallum, Jessica McCallum, Alexander McCallum and Christine McCallum; five sisters, Shirley, Frances, Betty, Rose and Phyllis; one sister-in-law, Dolly Cooley and Evelyn's dear companion, Fred Hoppe. She was predeceased by a sister, Mary Ann.
The Funeral service took place Monday March 2, 2015 at Hopevale Church, 4873 N. Center Rd. Rev. Ken MacGillivary officiated with burial in Roselawn Memorial Gardens.
Those planning an expression of sympathy may wish to consider Hopevale Church or the charity of their choice. www.casefuneralhome.com
187365