Business News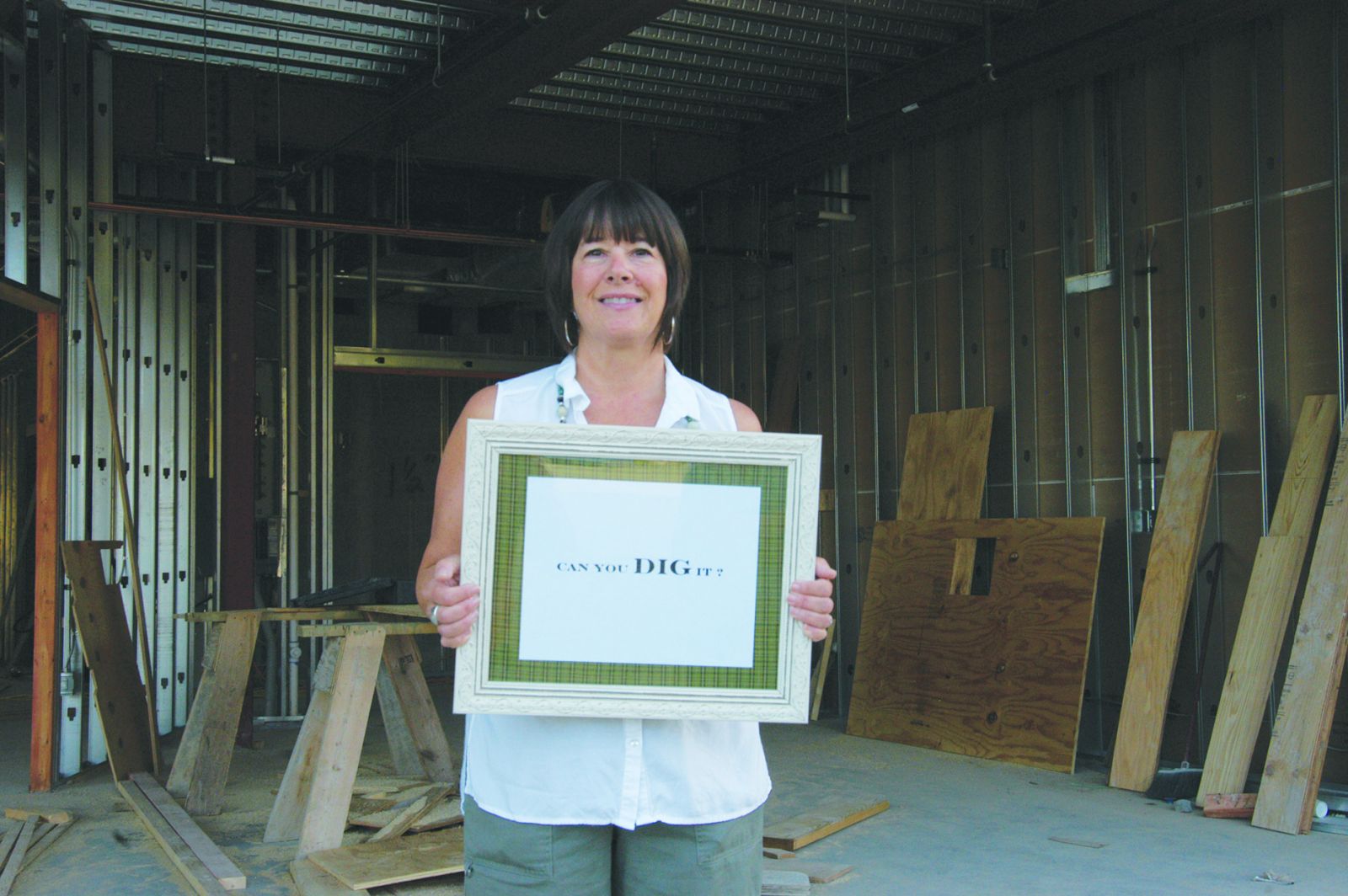 THE DIG CAFE . . . will be part of teh new Uptown North Main building when Frankenmuth resident Lynn parlberg opens for business in January 2018. DIG stands for "Delicious, Intentional, Goodness".
DIG Cafe to bring fresh fruit, vegetable menu to new complex
Eatery on of five businesses joining Uptown North Main
Over the past decade, Frankenmuth-area residents have become more conscious of where their vegetables, fruits and meats are coming from, leading to a healthier lifestyle.
Longtime Frankenmuth resident Lynn Parlberg plans to continue that trend, looking to open the DIG Café in the under-construction Uptown North Main building.
The Frankenmuth Credit Union is building the new two-story structure on the corner of North Main Street (M-83) and Roedel Road. Construction is on target for a late 2017 opening; DIG Café will open in January 2018.
Parlberg will have a 560-square foot lower level space, right next to Healthy Habitz, which will relocate from downtown Frankenmuth to Uptown.
Parlberg said the initials DIG stand for licious, Intentional Goodness."
"I have had this idea for a while, about 15 years in the making, ahead of the Frankenmuth Farmers Market," Parlberg said. "I had been looking for a spot and this came up recently. It will be a great fit, especially with Healthy Habitz next door."
The Uptown North Main site is becoming popular. The building will house Neighborhood Mortgage Solutions, My Neighbor Insurance, The Barber Shop and Uptown Banquet as well at DIG Café and Healthy Habitz.
Neighborhood Mortgage Solutions will employ about 80 people, Parlberg noted, giving her an on-site client base.
The café will be small in size but big on offerings. Some of the café's items will include barista-made fair trade, organic and specialty coffees, superfood fresh juices made daily, sandwiches with house-made artisan breads, daily soups, fresh salads, daily entrée specials, house-made ice cream and a small variety of "healthy" desserts.
Parlberg is also excited to offer vegan and gluten-free menu items as well.
The café will have about 15 seats indoors, plus outdoor seating during the warmer months. She is working with Compton Supply, Inc. of Birch Run for the kitchen design.
Parlberg's intent is to use all local, Michigan and organic sources as much as possible. She was a Frankenmuth Farmers Market board of director for over six years, establishing relationships with small, family-owned farms and organic sources for the café's "intentional" ingredients.
"We will use organic and locally sourced seasonal items. For example, we won't have any fresh strawberries in the winter time since they are out of season here," Parlberg said. "We do plan on saving some fruits and vegetables by preserving for the winter".
The café plans to offer breakfasts, lunches and take-away dinner items six days a week. She will encourage people to order ahead, at the beginning of the day, in order to take home dinner ready to eat.
The Dig Café is the second restaurant owned by Parlberg as she, along with her sons Rick and Matt Muschiana, opened the Sovengard Biergarten and Kitchen in Grand Rapids last August. Sovengard is also a farm to table style restaurant and has received awards and accolades in its first year of business for its food and design. Visit www.sovengard.com for more information.
Parlberg's passion for healthier food choices started when she changed her eating habits 25 years ago, after struggling with chronic health issues. She saw great results in her dietary change.
"There is an exciting and never-ending path to making and eating fresh, nutrient-dense, pure foods that taste delicious and help heal the body and give health and vitality to add years to your life," Parlberg stated.
Parlberg plans to have six employees, with tentative hours of 7:30am until 6pm, Monday through Saturday.