Obituaries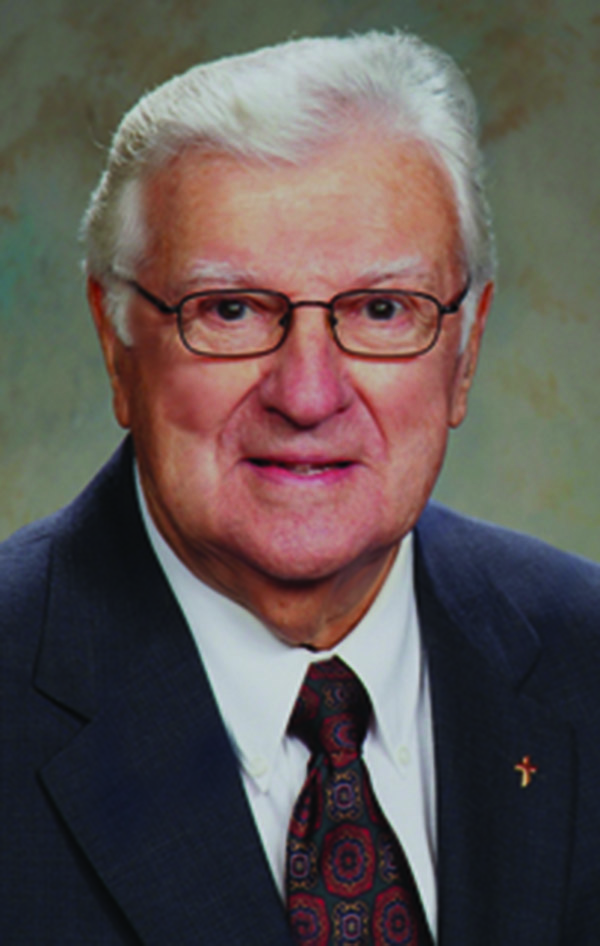 Wallace E. "Wally" Weiss, 94
Wallace "Wally" Edwin Weiss passed away January 14, 2018 at the age of 94 at Wellspring of Frankenmuth. He was born April 2, 1923 in Frankenmuth to Edwin and Hedwig (Trinklein) Weiss. He married Irma Leonora Roekle on May 9, 1948 in Tawas City, Michigan. She predeceased him on November 8, 1994.
Wally served in the Army during World War II in the Pacific Theater of Operations. He participated in the invasions of Leyte and Okinawa. By the end of the war his unit went into Korea. He was a member of American Legion Post 150 and the Korean War Veteran Association Chapter 250.
As a lifelong member of St. Lorenz Lutheran Church, he served as chairman of the Board of Elders, chairman of the Board of Trustees, member of the Lutheran Laymen's League, and many other committees. He was one of a local Lutheran group that volunteered to assist in rebuilding after Hurricane Katrina in New Orleans. Over the years he was very active in Camp Arcadia and Camp LuLayLea. Wally was a very positive and gentle presence in many people's lives; friends and strangers alike. He was never shy in sharing his faith with others.
Wally started his career at the Frankenmuth Brewing Company in 1942, and continued on through Carlings and Heileman ownership until he retired as general manager of the Frankenmuth plant in 1985. He was a member of the Master Brewer's Association and the Michigan Brewer's Association.
Wally's love and vision for the village of Frankenmuth was evident by his being a member and secretary of the Frankenmuth City Charter Commission. He also served on the Frankenmuth City Council from inception in 1959 until 1982. In 2010 he received the Herbert L. Keinath Award for Distinguished Service.
Wally graduated from Arthur Hill High School and attended Vanderbilt University and Michigan State College. He was an active member of the Frankenmuth Conservation Club, the Frankenmuth Chamber of Commerce, the Saginaw County Red Cross Board of Directors, the
Saginaw Valley Hospice/VNA, and the Northeastern Michigan Economic Development Commission. He was also a member and past president of the Frankenmuth Rotary Club. Wally was also a loyal second-generation member of the Lincoln Woodchoppers.
He is survived by two daughters and three sons: Pat (Carl) Ellis, Warsaw, IN; Kurt Weiss, San Diego, CA; Jean (Karl) Muehlfeld, Beaufort, SC; John (Marjie) Weiss, Grand Rapids, MI; and Karl Weiss, Frankenmuth, MI. He is also survived by seven grandchildren: Andrea (Gabrielle) Ellis, Paul (Bess) Ellis, Elaine (Todd) Ashley, Klara (Chris) Lyons, Shawn (Lauren) Weiss, Dan Weiss, and Lindsay Weiss; and six great-grandchildren: Griffin Scremin, Elliot Scremin, Oliver Ellis, Hazel Ellis, Ellie Ashley and Grayson Ashley.
Also surviving are a sister, Esther Fager; a brother, Louie (Kathy) Weiss; sisters-in-law, Lorraine Weiss, Elaine Roekle and Marilyn Roekle; and brother-in-law, Victor Roekle. He was preceded in death by a brother, Fred Weiss, and many brothers/and sisters-in-law.
Funeral services will take place on Thursday, January 18, 2018, at 10:15am at Cederberg Funeral Home of Frankenmuth, 590 N. Franklin St., Frankenmuth, Michigan and 11am at St. Lorenz Lutheran Church. The Rev. Mark D. Brandt will officiate with burial between services in St. Lorenz Cemetery. Wally's family will receive visitors at the funeral home on Wednesday from 4-8pm and on Thursday from 9:30am until the time of service. Those planning an expression of sympathy may wish to consider memorials to St. Lorenz Media Ministry, Bethesda Group Home of Frankenmuth, or charity of choice. Please sign the guest book or share an online condolence with the family at www.cederbergfh.com.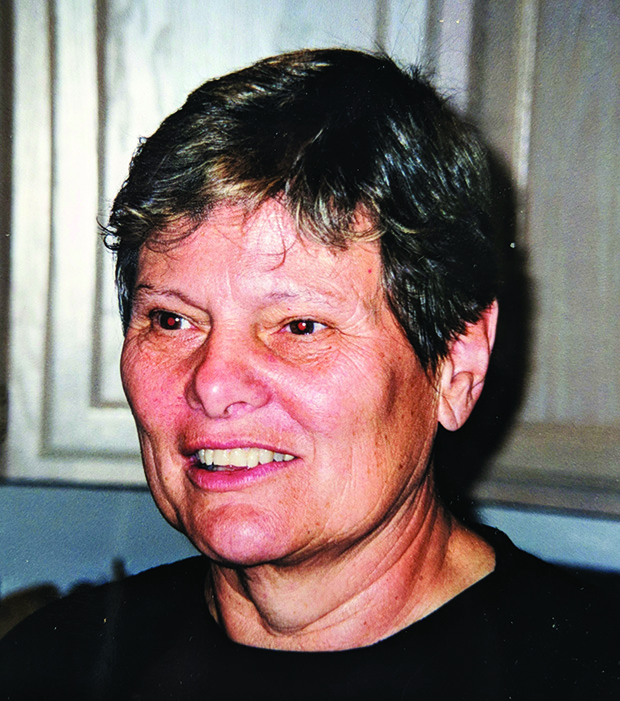 Marcia L. Kerr
Marcia L. Kerr passed away peacefully on Sunday morning, January 7, at her home in Miramar Beach, Florida. She will be dearly missed by her surviving children, Amy and Gary; seven adoring grandchildren, Sam, Jon, James, Abby, Raegan, Ethan and Ryan; as well as her extended family and many lifelong friends.
Marcia was born to Norman and Helen MacDonald and raised in Jackson, Michigan. She attended Michigan State University and received her undergraduate degree in education. It was there that Marcia was courted by - and later married - her husband Dale Kerr. They settled in Frankenmuth and raised three kids, Andrew, Amy and Gary.
Perhaps Marcia's favorite pastime was painting, both in watercolor and in oils. She also loved travel, tennis, sailing, and a lifetime of pet dogs and cats. We love you, Mom.
All those who knew her will be invited to celebrate Marcia's life at the Frankenmuth United Methodist Church on Sunday, February 11 at 2pm. In the meantime, please send remembrances: c/o of Amy Roney, 5878 Green Road, Haslett MI 48840. The family is being served by Clary Glenn Crematory Services of Northwest Florida. Guest book available at www.clary-glenn.com.
281467