Obituaries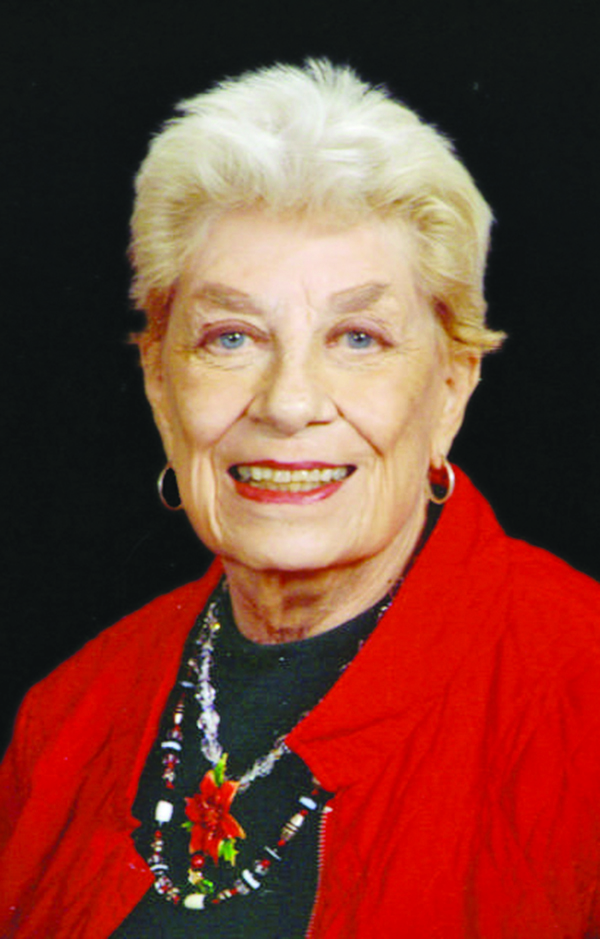 Jean Rockwell Beach, 89
Jean Rockwell Beach of Old Mission, MI, Saginaw, MI and former resident of Frankenmuth, MI, passed away on Saturday, February 2, 2019 with family by her side. She was 89 years young.
The daughter of the late Hiel M. Rockwell, Sr. and Elizabeth Liebermann Rockwell, Jean was born December 22, 1929, in Saginaw, MI. She attended Saginaw schools and was graduated from Saginaw High School in 1947. She received her BFA from Ohio Wesleyan University in 1951 and continued to be a lifelong learner. In May 1962 she married Glenn M. Beach. The births of daughter Sue and son Ben added to their existing family of sons Peter (deceased), Matthew and Jeffrey.
Jean was an accomplished writer who was known for her interesting stories of people and places in Saginaw. She has written several books, including "A Century on Canvas" about the art careers of Julia and Henry Roecker, three Saginaw Hall of Fame volumes and "Undefeated" with Don Steel. Additionally, Beach authored histories of First Congregational Church Saginaw, Pit and Balcony Community Theater and the Saginaw historical cookbook "Savoring Saginaw" with Patricia Shek, which won the top award in the Saginaw News Critic's Choice in 2007. Unique accomplishments include creating the "Slim Chipley" character for Paramount Potato Chips and starring as "Miss Merryweather" on WNEM Channel 5 in Saginaw.
As a recognized artist with exhibits throughout Michigan art museums, Jean was in various shows held at the Saginaw Art Museum, where she was awarded Best of Show in 1998. Her work has also been included in the Michigan Women's Hall of Fame in Lansing and the Scarab Club in Detroit. In 2010 Beach received the All-Area Arts Award from the Saginaw Arts and Enrichment Commission. She was active both on and off-stage at Saginaw's Pit and Balcony and served on its board. Jean gave riveting lectures that were sprinkled with amusing anecdotes on such topics as "The History of Pit and Balcony", "Art in Public Places" and "How Saginaw Got the World's Best Water" among many others.
Above all, Jean used her gifted talents to bring joy to many people who have felt it a blessing to know her.
Surviving are children Matthew (Nancy) Beach, Shrewsbury, MA, Jeff (Jan) Beach, Camano Island, WA, Sue (Paul) Godwin, McPherson, KS and Ben (June) Beach, Coppell, TX; grandchildren Kate (Tim) Sackton, Jennifer Beach, Megan (Colton) Campbell, Alicia Godwin, Lauren Beach and Sydney Beach; and great-grandchildren Isaac and Nathaniel Sackton.
Jean was preceded in death by her parents, her husband Glenn M. Beach, her sister Caroline E. DeVries, brother Hiel M. Rockwell Jr., granddaughter Julie Anne Beach, grandson Jason Beach and grandson Andrew Beach.
Friends may visit with the family at the W. L. Case and Company Funeral Chapel, 4480 Mackinaw Rd. on Friday, March 1, 2019 from 4-9pm. Memorial service will take place at 10:30am Saturday, March 2, 2019 at First Congregational Church, 403 S Jefferson Ave, Saginaw, MI 48607. Janice E. Thomas, Lay Minister, will officiate. Memorial contributions may be sent to Saginaw Historical Society, the Saginaw Art Museum, Old Mission Congregational Church or the First Congregational Church of Saginaw.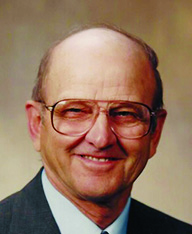 Victor R. Loesel, 99
Victor Loesel died on February 17, 2019 at Independence Village in Frankenmuth, Michigan surrounded by family. He was 99 years old. Victor was born on April 18, 1919 in Frankenmuth, Michigan to the late Norman and Helen (Engelhardt) Loesel. On July 11, 1942, he married Lorraine List. She preceded him in death in 2009.
Victor was born and raised in Frankenmuth and lived his entire life in this community apart from his military service during World War II; Victor served in the 94th infantry division in the U.S. Army, and was decorated with the Bronze Star medal for his ingenuity and untiring efforts while in France. He was a farmer in Frankenmuth for his entire life and also worked at General Motors Steering Gear in Saginaw, Michigan for 20 years. After his retirement from GM, he worked for his son at Radtech X-Ray Inc. in Vassar, Michigan until 2014. He was a member of St. Lorenz Lutheran Church and active in the local VFW. He was an avid walker and enjoyed the company of others especially his children, grandchildren and great-grandchildren.
He is survived by his son Philip (Lisa) Loesel, Frankenmuth and three daughters, Dianne (Richard) DiVita, Central Point, OR, Jean (Michael) Fisher, Frankenmuth and Cheryl Bauer, Farwell, MI; and his sister Mildred (Arno) Rogner, Frankenmuth.
Grandchildren include Jeremy Loesel, Jennifer Yocic, David Loesel, Kristen Loesel, Christopher DiVita, Jena Fisher, Michelle Decker, Craig Hutchinson and Eric Hutchinson. He is survived by 11 great-grandchildren.
Victor was preceded in death by four siblings Roland (sister-in-law Anita lives in Frankenmuth), Edward, Frederick, Irene Reinbold, brother-in-law Arthur Reinbold and son-in-law Courtney Bauer.
Funeral services will take place on Friday, February 22, 2019 at 10:15am at Cederberg Funeral Home of Frankenmuth, 590 N. Franklin St. and 11am at St. Lorenz Lutheran Church. Pastor Joel C. Kaiser will officiate with burial between services in St. Lorenz Lutheran Cemetery. Victor's family will receive visitors at the funeral home on Thursday from 2-8pm and on Friday from 9:30am until the time of service. As an expression of sympathy, the family requests that any memorials be made to St. Lorenz Lutheran School Music Department, the Frankenmuth VFW #2725 or a charity of your choice.
Please sign the guest book or share an online condolence with the family at
www.cederbergfh.com.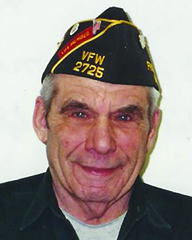 Curtiss Lee Weiland, 87
Curtiss Lee Weiland passed away with family by his side on Sunday February 17, 2019 at his home; age 87 years. Curtiss was born on March 5, 1931 in Alpena, MI. His parents were the late Agnes and Howard Connon. Curtiss served in the Air Force during the Korean Conflict 1950-1954. He was married to Ruth E. Weiland (Nawrock) on August 4, 1956, she survives him. He was a member of Frankenmuth VFW and American Legion, Frankenmuth Conservation Club, Telephone Pioneers of America and St. Lorenz Lutheran Church. Curtiss enjoyed camping, fishing, woodworking, traveling and spending time with his family and his kitty, Murphy. He retired from Michigan Bell/ATT after 35 years of employment.
Surviving besides his wife are children Susan (Mike) Hebert, Rebecca (Mark) Leonard and Sally (Steve) Oehring; grandchildren Jeremy (Sara) Kern, Joshua Kern, Matt Leonard, Tracey Leonard, Stephanie Eagle, Kaitlyn Oehring (boyfriend Seth Kiser) and Ashley (Arnold) Vande Mark; great grandchildren Allison Kern, Jamie Oehring, Avery Vande Mark, Easton Eagle and Emmersyn Eagle; brothers-in-law Harry Nawrock and Tom Mahalak and many special nieces and nephews.
Curtiss was preceded in death by his son Steven Weiland, sister Darlene Mahalak, sister-in-law Rose Marie Nawrock, mother-in-law Buena Nawrock and father-in-law Bernard Nawrock.
Funeral services took place on Wednesday February 20, 2019 at St. Lorenz Lutheran Church. Burial took place at Eastlawn Memorial Gardens. Those planning an expression of sympathy may wish to consider memorials to St. Lorenz Lutheran Church or the VFW National Home for Children/Military and Veteran families, Eaton Rapids, MI. The family would like to extend a special thank you to the nurses at Covenant Cooper and to Janet from Covenant VNA Hospice for their exceptional care and kindness.
Please sign the guest book or share an online condolence with the family at
www.cederbergfh.com.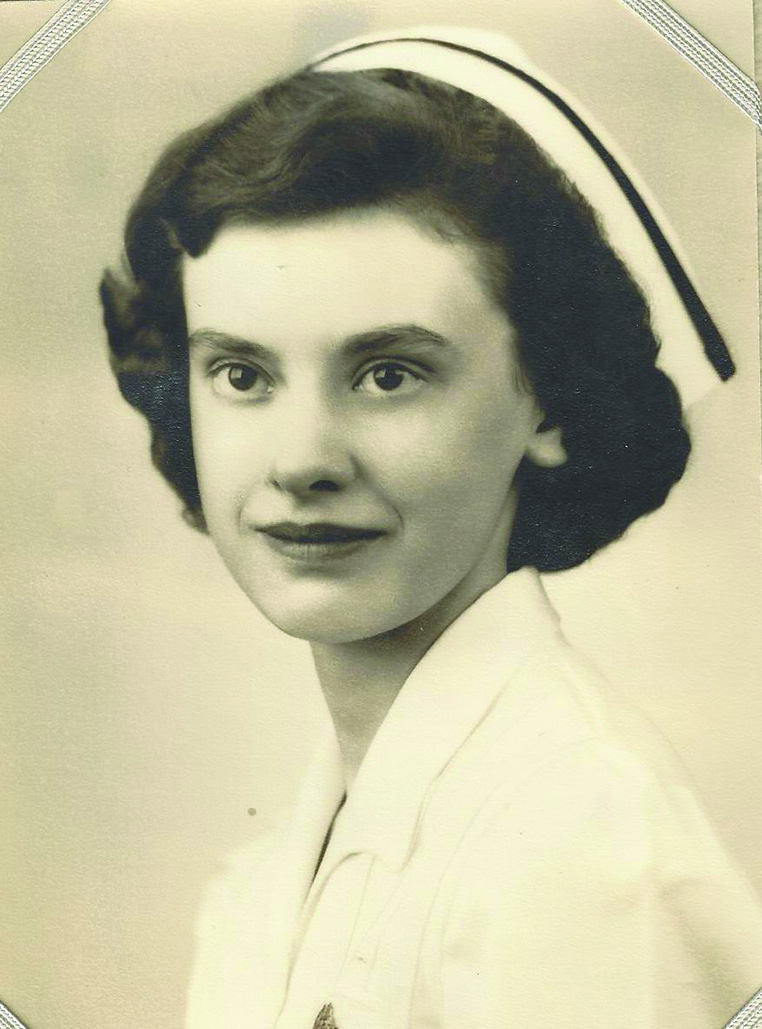 Shirley Mae Heckroth, 89
Shirley Mae Heckroth was born Shirley Mae Scharrer on August 16, 1929 in Birch Run, MI, daughter of the late Martin Scharrer and Martha (Herzog) Scharrer and died at her home on February 16, 2019.
She was a registered nurse and homemaker. Shirley was a lifelong member of the Lutheran church being baptized September 8, 1929 and confirmed April 18, 1943. She taught Sunday school, Vacation Bible School, and led a women's Bible study. Shirley was a blessing to countless lives she touched.
Shirley is survived by her husband, Robert W. Heckroth, her beloved Bob, since June 3, 1961; her sister, Irene Hartmann, and her children, Beth Ponce, Lori Langfeldt, Patrice Scheck, Charles Heckroth and Matthew Heckroth; her sixteen grandchildren and ten great-grandchildren.
She was preceded in death by her first husband, William J. (Doc) Hegenauer; her sister, Marie Thieme; her brother, Edward Scharrer; and her grandson, Simon Scheck.
A memorial service will be held in the spring with time and date to be announced later. Arrangements are in care of the Jowett Funeral Home, 1634 Lapeer Ave., Port Huron. To view obituary and share memories please visit www.jowettfuneraldirectors.com.
318911