Obituaries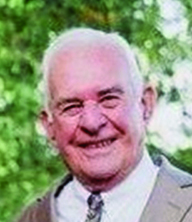 Thomas Ouellette, 86
Thomas Ouellette passed away Wednesday, July 22, 2020, after a short illness at Scheurer Hospital in Pigeon, MI; age 86 years. Thomas was born on October 29, 1933 in Detroit, MI to the late Gerald and Alice Ouellette. Thomas honorably served in the U.S. Army during the Korean War. He was married to Rita on August 11, 1956, she survives him. He was a leader in the banking industry for over 50 years in many capacities including President and CEO of Signature Bank.
Surviving besides his wife are three daughters, Carolyn (Dave) Schmuker, Pat (Frank) Oddo and Tracy (Bob) Robinson; one son ,Doug (Amy) Ouellette; grandchildren Michelle, Christina, Lindsey (Kyle), Kristen, Sarah, Chelsea, Sean, Zackary (Leah), Jacob and Kyle; three great-grandchildren Sophia, Elsie and Maverick; brother Joseph (Barb) Ouellette; and sister June Bottesi.
Thomas was preceded in death by his son Michael; daughter Debbie Wilkes; twin brother Gerald Ouellette; and sister Mary Ann Flack.
Funeral Mass was celebrated on Monday, July 27, 2020, at Blessed Trinity Catholic Church, 958 E. Tuscola Rd., Frankenmuth, Michigan. Burial followed in Frankenmuth Township Cemetery. Those planning an expression of sympathy may wish to consider memorials to Blessed Trinity Catholic Church or Special Olympics.
Please sign the guest book or share an online condolence with the family at www.cederbergfh.com.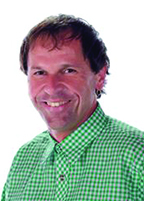 Andreas J. Schwarzkopf, 49
Andreas J. Schwarzkopf, 49, born September 17, 1970, went to his heavenly home on July 26, 2020 after a brief illness. He was from Jettingen-Scheppach, Bavaria, Germany and came to the United States in 1996. After his family saw the Lustige Musikanten Show taped in Frankenmuth in 1995, they encouraged him to come to Frankenmuth. It had been his lifelong dream to come to America.
Initially Andreas worked for the German automotive company Liebherr, USA in Cleveland, Ohio, working as a robotics engineer. Then in 2008 he began his own company which evolved into Bavarian Specialties, importing specialty clothing, souvenirs and food from Germany. He made Lederhosen and Dirndl cool again by showing the beauty of modern "Tracht" (traditional German clothing) to the community of Frankenmuth, as well as German festivals all around the United States, and online. Andreas was an active member in the Frankenmuth Jaycees, Civic Events Council, and Sister City Committee. He has left an indelible mark in the community of Frankenmuth.
He is survived by his three sisters: Waltraud Schmid, Rosi Scholz and Gaby Gropper all from Bavaria, Germany, along with other family members still residing in Germany. His mother and father both predeceased him.
Per Andreas' wishes, cremation has taken place, and his ashes will be sent to Germany to be buried alongside his parents. A funeral mass will be held at 11am on Saturday, August 1, 2020 at Blessed Trinity Catholic Church, 958 E Tuscola St, Frankenmuth, MI 48734. Father Patrick Jankowiak will preside.
The family would like to thank the staff at Wellspring Lutheran Services and Hospice for their loving care. Arrangements entrusted to Cederberg Funeral Home of Frankenmuth, 590 N. Franklin St.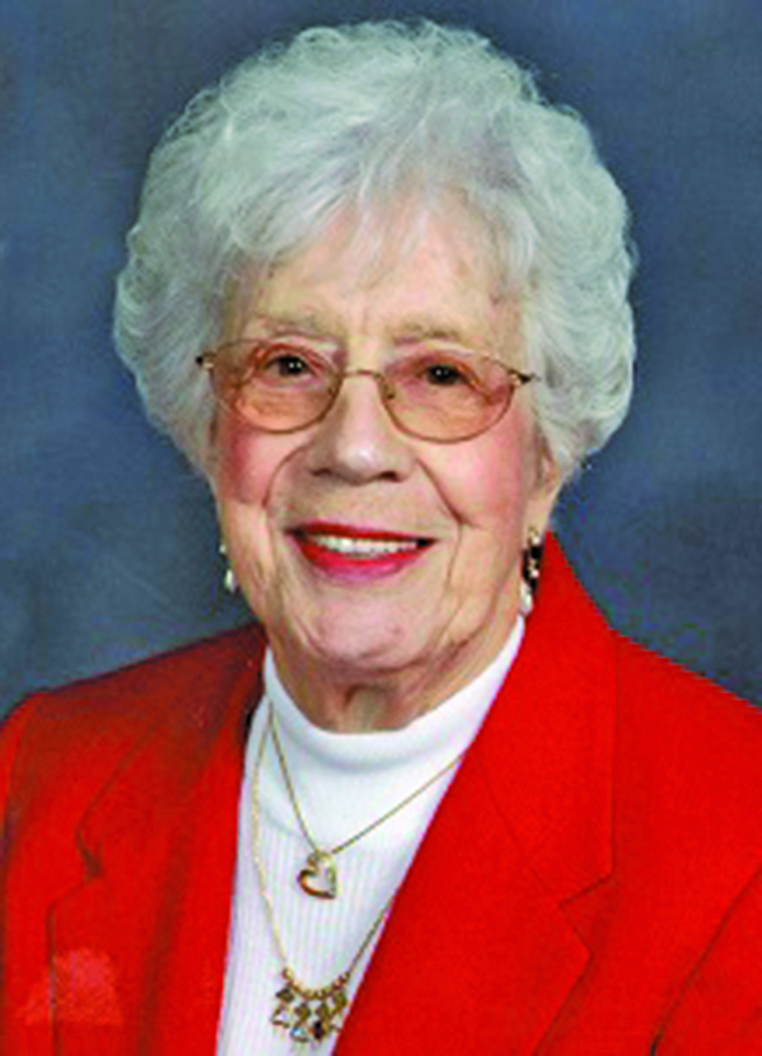 Dorothy Jean Keinath, 92
Dorothy Jean Keinath of Caro, age 92, passed away on Saturday, July 25, 2020 at the Keinath family cottage in Caseville.
Dorothy was born March 20, 1928 in Akron, the daughter of the late William and Bertha (Rayl) Brinkman. She was baptized on March 13, 1929 at Bethel United Methodist Church.
Dorothy graduated from Akron High School in 1946. She was a member of the Junior Farm Bureau and the 4-H Club, completing projects in sewing, canning and baking. After graduation, Dorothy worked at the canning factory in Caro and did childcare and housework for her relatives. She then attended County Normal in Caro, graduating in 1947. She went to work at the Black Country School in Gilford, teaching fourth through eighth grades.
Dorothy met the love of her life, Donald Carl Keinath, at the Tuscola County Fair. Don was the son of Carl and Selma Keinath of Reese. Don and Dorothy were united in marriage on December 20, 1947 which happened to be Dorothy's parents' 25th anniversary. The wedding took place at the bride's family home on Dutcher Rd. in Caro. After 69 years of a happy, loving marriage in which they seldomly spent a day apart, Don preceded her in death on April 18, 2017.
Dorothy found joy in being a teacher, 4-H Club leader, Sunday School teacher and a Charter Member of the St. Paul Lutheran Church Altar Guild in Caro. She was also a member of the Ladies Aid, Almer Extension Club and the Tuscola County Farm Bureau. Dorothy was always ready to lend a helping hand wherever she was needed.
Dorothy especially liked helping her husband Don with their farming operations and other agricultural activities, including trips and board meetings. They were greatly assisted in their farming operations by Richard Darbee for twenty-six years.
Dorothy and her family would like to thank Kim Strunz, who was a lifelong family friend as well as a spiritual guide throughout Dorothy's last years. We would also like to thank Holly Dickson, Dorothy's long- term hairstylist for her loving care and tenderness.
We appreciate the angels from A & D Hospice and the A & D caregivers for their gentle, kind, and loving support. Dorothy and her family could not have gotten through these past weeks without you.
Dorothy loved to spend time with her grandchildren and great-grandchildren. She especially liked making pink cookies and setting up tea parties for them. However, the most cherished gift that Dorothy gave to them were the baby quilts that she lovingly made by hand. Her grandchildren were known to carry these 𠆋lankies' everyplace they went. The blankets were so loved that Dorothy would have to mend them through the years. One blanket consists only of a small corner-but it is still treasured! Dorothy was so organized that she has made several more blankets in hopes of more great-grandchildren.
Dorothy is survived by her caring and loving family, daughter, Karen Keinath, Frankenmuth; Dr. Russell (Mary) Keinath, Dexter; grandchildren, Natalie (Nicholas) Nahorski, Dexter; Anne (Aaron) Shinn, Dexter; Joseph (Alicia) Keinath, Paw Paw; Julia (Andrew) Gebhard, Niles; eight great-grandchildren whom she loved dearly, Abigail and Henry Nahorski, Elijah, Thomas and Andrew Shinn, Jack and Madeline Keinath and Leo Gebhard; two brothers, Raymond (Margaret Ann) Brinkman and Dr. Herbert (Jean) Brinkman; sister-in-law, Arlene Keinath; and many nieces and nephews.
In addition to her parents and husband, Dorothy was preceded in death by siblings and spouses, Donald (Phyllis) Brinkman, Charlotte (Lee) McComb and Wayne (Carol) Brinkman; brothers-in-law and spouses, Clarence (Mildred) Keinath, Raymond (Gertrude) Keinath and Reuben Keinath.
Funeral services will be held at 11am on Saturday, August 1, 2020 at the St. Paul Lutheran Church in Caro with the Rev. Cameron Steele officiating. Burial will follow at Almer Township Cemetery.
The family will be present to receive friends at the Ransford Collon Funeral Home in Caro on Friday from 3-8pm and at the church on Saturday at 10am until the time of service at 11am (COVID restrictions apply.)
Those planning an expression of sympathy may wish to consider memorial contributions to the St. Paul Lutheran Church (Caro) Foundation or to the donor's favorite charity.
The family was assisted by the Ransford Collon Funeral Home in Caro. Friends may share memories, thoughts and prayers online at www.RansfordCollon.com.
405642