Obituaries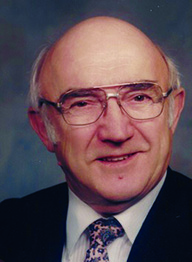 Henry (Hank) Kueffner, 96
Henry (Hank) Kueffner went to be with his Lord Tuesday January 12, 2021 at Wellsprings Lutheran Services; age 96 years. Henry was born on June 24, 1924 in Frankenmuth, MI to the late John and Margaret Kueffner. He was married to Donna Duve on May 5, 1951, she predeceased him on July 18, 2016. Henry was a World War II veteran and served in the United States Navy from 1944 to 1946. Upon his return to Frankenmuth, Henry joined the American Legion Post 150.
Henry primarily worked for his father's construction company, John C. Kueffner & Sons, as a carpenter. He later worked for Wickes Machine in Saginaw and Morgan Sash & Door in Birch Run where he was able to continue using his carpentry skills. He also farmed on the homestead. Henry was a lifelong member of St. Lorenz Lutheran Church and a member of the Lotta Noise Club. Throughout his life, Henry was always welcoming and thoroughly enjoyed talking to all his family and friends.
Surviving are many nieces and nephews and a faithful longtime friend Ed Block.
Besides his wife, Henry was preceded in death by brothers John Kueffner, Herb Kueffner and Edwin Kueffner; sisters Margaret Kueffner and Marion Faison.
Funeral services took place on Monday January 18, 2021 at St. Lorenz Lutheran Church, 1030 W. Tuscola, Frankenmuth, Michigan. The Rev. Joel Kaiser officiated with burial at St. Lorenz Cemetery. Those planning an expression of sympathy may wish to consider memorials to St. Lorenz Media Ministry or Frankenmuth Conservation Club.
Arrangements entrusted to Cederberg Funeral Home of Frankenmuth.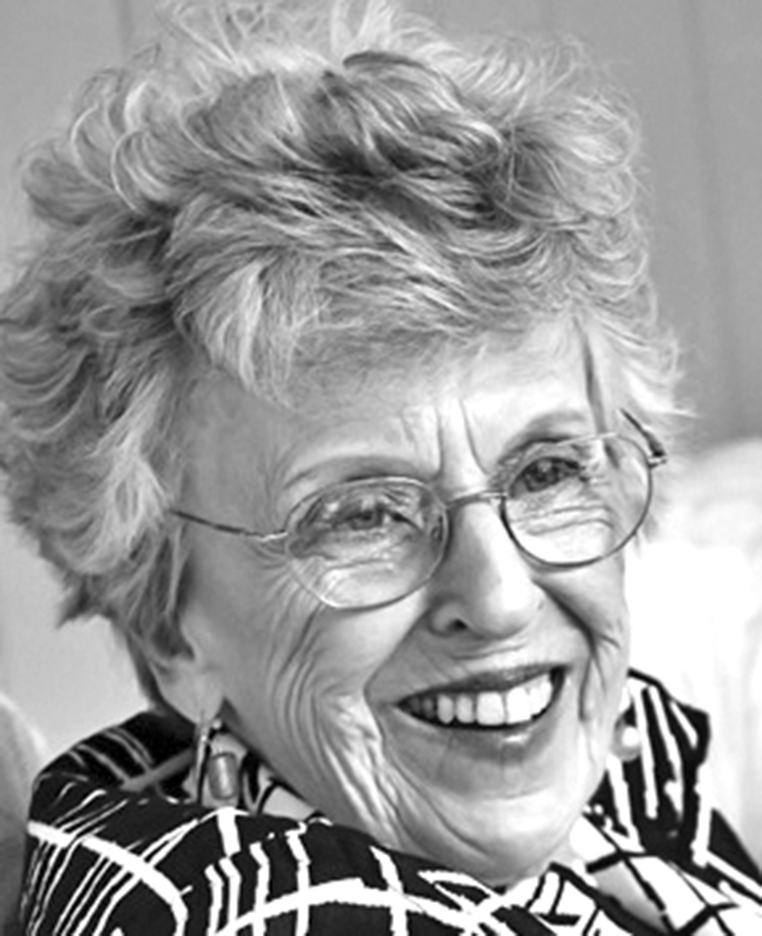 Phyllis Love, 90
Phyllis Joy Beach was born in Akron, OH, on June 24, 1930. She left this earthly life January 15, 2021. She was born later in life to her mother and father and had three older sisters. She said it was wonderful growing up because she was so spoiled. It was like she had four mothers instead of one.
Phyllis married Neil W. Love on December 30, 1952. They eloped while Neil was on Christmas break during medical school. They were married for 68 years and had a wonderful life together. His family practice was connected to their home, where she worked in the office, even helping deliver a few babies during those years.
She organized the Club 30 Dance Club in Frankenmuth back in the day, and their parties were legend. Phyllis was a great entertainer, social chairman and cook.
She would tell you that her greatest accomplishment and joy was raising her three children: Jeff Love (Nicole Bertram-Love), Shady Side, MD; Jill Love (Rodney Marlow), Pinckney, MI; and Janet Love (Brent Polak), Superior Twp, MI. She raised her children with love and devotion in Frankenmuth. She also leaves her beloved eight grandchildren and 10 great grandchildren. Being a homemaker was, in her eyes, God's work, and she was proud to devote her life to it.
She loved flower gardening and traveling. She had a passion for pro football, usually siding with the underdog, so everyone 'had a turn' she𠆝 say. She enjoyed knitting, collecting seashells and adding to her jewelry collection. She was proud to be a member of PEO, an organization she participated in for over 25 years.
She loved strong and her love lives on.
Arrangements are being handled by Cederberg Funeral Home in Frankenmuth. A memorial will be held this summer in the hopes all can gather together and celebrate her life.
In lieu of flowers, friends wishing to honor Phyllis are invited to make a donation to Unity Church of Bay City, home to her spiritual mentor, Aelola James, or to a charity of your choice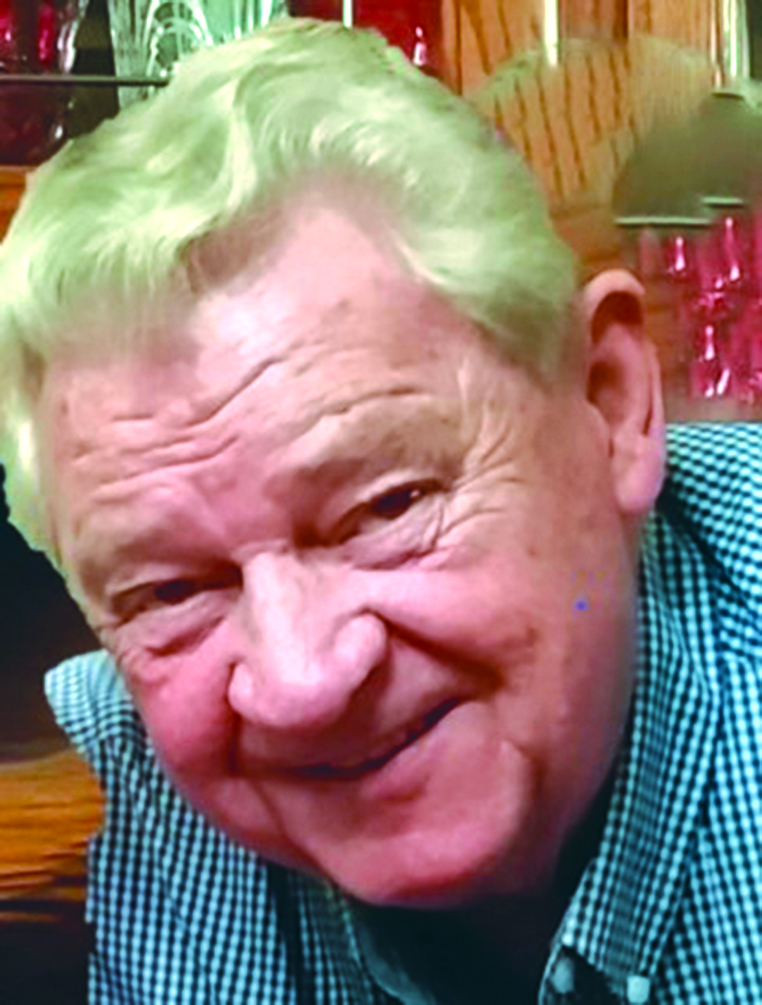 Frank Wurmlinger, 83
Frank Wurmlinger, 83, of Frankenmuth, passed away Monday, December 28 at Port Huron-McLaren Hospital.
Frank was born on September 11, 1937 in Detroit, MI to the late Nick and Anna Wurmlinger.
Frank married the love of his life, Vivian Kirchoff (deceased), in October 1972 at St. Paul Lutheran Church/Alpena.
Frank worked for the Ford Motor Company and continued his love for their vehicles after he retired.
He was an avid deer hunter, enjoying time at his cabin (The Ponderosa). He loved the outdoors, bonfires, snowmobiling, playing cards and was known for the world's best hotcakes. His excellent cooking was shared with German/Polka music playing in the background. He enjoyed traveling, riding his bike, and watching football and baseball.
He will be remembered as a selfless, loving caregiver to others. Frank was truly kind and considerate, always putting others before himself.
Surviving are his brother, Joe Wurmlinger, Clio; brother-in-law, Clinton Kirchoff, Alpena; brother-in-law, Melvin Kirchoff, Posen; very special friend, Mary Lou Bradley, Croswell along with many nieces and nephews.
Frank was preceded in death by his wife, Vivian Kirchoff Wurmlinger: four brothers: Pete, Anthony, John, Jake and an infant brother, as well as seven sisters: Helen Hayes, Ann Repp, Betty Frasard, Katherine Logghe, Barbara Wojtas, Susan Wurmlinger and Mary Douglas.
A celebration of life will be held at a later date. Interment: Evergreen Cemetery, Alpena. Arrangements are being handled by McWilliams Funeral Home, Alpena.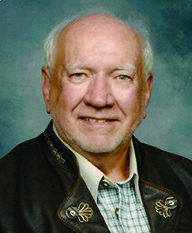 Herman Rupprecht, Jr., 75
Herman Rupprecht, Jr., passed away unexpectedly Wednesday, January 13, 2021, at his home; age 75 years. Herman was born on May 6, 1945 to the late Herman and Martha Rupprecht. He graduated from Frankenmuth High School in 1963. Herman honorably served in the U.S Army. He worked at Saginaw Steering Gear/Delphi until his retirement. Herman was a lifelong member of St. Michael's Lutheran Church where he volunteered regularly. He was a member of the Richville American Legion and Richville Conservation Club. Herman enjoyed golfing and traveling, especially to Germany.
Surviving are two brothers and two sisters, Edwin (Wahnita) Rupprecht, Frankenmuth, MI, Marguerite Fischer, National City, MI, Melvin (Barbara) Rupprecht, Frankenmuth, MI and Edna Reinbold, Frankentrost, MI; sisters-in-law Donna Schoenow and Mary Rupprecht; also many nieces, nephews and close friends.
Herman was preceded in death by three brothers, Arnold Rupprecht, Norman (Jane) Rupprecht and Marvin Rupprecht; two brothers-in-law, Stan Fischer and Wally Reinbold; and one sister-in-law Carol Rupprecht.
Memorial services took place on Tuesday, January 19, 2021, at St. Michael's Lutheran Church, 3455 S. Van Buren Road, Richville, Michigan. The Rev. Wesley Gillaspie officiated. Private burial took place before the service. Those planning an expression of sympathy may wish to consider memorials to St. Michael's Lutheran Church or the American Legion Richville.
Please sign the guest book or share an online condolence with the family at www.cederbergfh.com.
469237