Obituaries
Memorial Service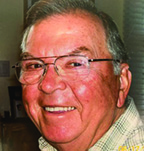 Walter W. Trinklein, 93
How are you feeling, Wally?
"With my hands."
But how are you? "Fine as wine, only twice as sweet."
Wally: "How's your caperacity today?"
Wally: "What you haven't got in your hand you can't hold."

If you knew Wally, you heard these lines at least once. Almost always in a good mood, he liked to have fun and enjoyed people in both work and play.
Walter W. Trinklein, born December 1, 1927, in Frankenmuth, MI, left this world to join another on May 22, 2021, in Grand Rapids, MI. He leaves a loving family: daughter, Barbara (David) Rinckey, Grand Ledge, MI and son, William "Bill" (Mary) Trinklein, Grand Rapids, MI; grandchildren, Matthew (Nicki) Rinckey, Jill (Ben) Rinckey-Hall, Ross Trinklein (deceased), Evan Trinklein, Emily (Cameron) Dilly, Betsy (Matt) Dodgen; great grandchildren Max, Glenna and Ben Rinckey and Amelia and Arthur Dilly.
Wally was predeceased by his wife Betty (Weiss) in 2007 and he is survived by his wife of 10 years, Melna Bergman of Frankenmuth.
Wally was born to G.W. and Lydia (Kern) Trinklein and had three siblings, all deceased: Leona (Wilmar) Rodammer, Ernst "Mickey" (Bonnie) Trinklein and Emma (Henry) Trump. He attended Frankenmuth elementary schools, then attended and graduated from Concordia Lutheran Seminary in Chicago. He and Betty were married in 1950, during which time he proudly served in the U.S. Army during the Korean War Conflict. Most of his career was in the insurance industry at Farm Bureau Insurance, although he worked closely with his father during early adulthood in the family restaurant, Pure Oil Company and a GE appliance businesses. He was a lifetime Rotarian and a civic leader in the Reese Chamber of Commerce.
Wally was an avid hunter, fisherman and all-around outdoorsman. He loved being on or near water; in retirement, he enjoyed time at their northern Michigan cottage and in Florida on Treasure Island. He also enjoyed golfing, birdwatching, music and singing with the Gemütlichkeit Club in Frankenmuth. Many say that Wally was also fun loving and a man of many talents and roles, i.e. counselor, mentor, craftsman, storyteller, motivator, chef, gardener, actor, comedian, navigator…just to name a few. Wally was an early riser every single day, which gave him ample time to enjoy life and the people around him.
Wally was baptized and confirmed at St. Lorenz Lutheran Church in Frankenmuth, but since 1979 was a member of Trinity Lutheran Church in Reese, MI. He was a man of faith; living, serving, and contributing.
A memorial celebration will be held at Trinity Lutheran Church in Reese on June 17 with visitation beginning at 10am and service at 11am. COVID protocol will require a mask be worn for the service. Following the service, Wally will join Betty at Floral Gardens Cemetery in Bay City in a private family ceremony.
The family wishes to thank the entire staff at Holland Home/Raybrook Manor in Grand Rapids for their exceptional care. In lieu of flowers, memorial contributions may be made to The American Legion, Trinity Lutheran Church and School in Reese, MI, Alzheimer's Association, or a memorial of your choice.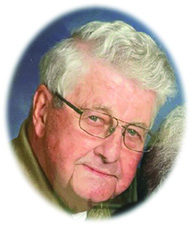 William E. Kerns, Sr., 92
William E. Kerns, Sr., devoted husband, father, grandfather, and great-grandfather passed away peacefully with family by his side on Friday, June 4, 2021 at New Hope Bay Assisted Living; age 92 years. William was born on December 11, 1928 in Saginaw, MI. He served honorably in the U.S. Navy. He was married to Janice Ward on July 9, 1955; she survives him. William was welcomed into the Ward family, and always cherished the relationships with his in-laws. He was a member of the Fordney Club, Pioneer Club, Bridgeport Country Club, American Legion Post 439, the Germania and Elks Clubs. William was an avid golfer and enjoyed traveling with his family and friends, especially to Higgins Lake and Destin, Florida.
Surviving are his children and their spouses Connie Bryce, Frankenmuth, MI, Mary (Jose) Lopez, Houston, TX, Laurie (Edward) Duckett, Lansing, MI, William Jr. (Jolene), Rogers City, MI, Phillip (Lisa) Kerns, Frankenmuth, MI; 10 grandchildren Carrie (Tyler), Marybeth (Bryan), Jennifer, Joselynn (Cody), Josh (Theresa), Janni (Randy), Grant, Ellie, Mallory, and Wade; five great-grandchildren.
A private memorial service will take place at a later date. The family would like to thank the staff at New Hope Bay for their loving care of William. Those planning an expression of sympathy may wish to consider memorials to the Frankenmuth Beautification Committee, as his love of Frankenmuth and Zehnder's family dinners were a highlight of his life.
Arrangements entrusted to Cederberg Funeral Home of Frankenmuth. Please sign the guest book or share an online condolence with the family at www.cederbergfh.com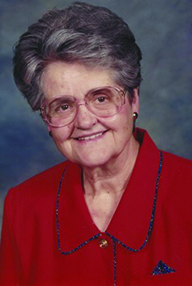 Lyla M. Meinecke, 88
"O happy day that fixed my choice on thee."
Born September 11, 1932, Lyla M. Meinecke, maiden name Braley, was welcomed into the world by her father and mother, Bub and Derma Braley, and two brothers, Harold and Ralph Braley. It was a difficult time for many families, but trips to the barber shop where Bub worked proved fun to a young Lyla.
An educated woman, Lyla graduated high school in the spring of 1950. One of my favorite photos of my granny is from this day, her standing tall in the ceremonial gown, hair curled, and head turned towards my grandpa, Charles E. Meinecke. Both have a genuine full tooth smile. Lyla and Charles Meinecke were married October 27, 1951 and spent forty-one years together before Charles' passing from an illness in January 1992. They are survived by three children, Lyla (John) Meinecke Bishop, Charles W. (Judy) Meinecke, and Glen E. (Trudy) Meinecke, 10 grandchildren and 16 great-grandchildren.
A woman of faith, Lyla found solace and inspiration in her garden and was particularly fond of her roses. This inspiration carried into her art in which the delicate petals were one of many subjects to adorn the porcelain Lyla meticulously crafted and fired in the kiln. My granny may not have been what some would call worldly woman,' but she was a woman of this world. In love with nature, a maker of the best dill bread and pepper nuts you'll ever find, and a woman of words. Lyla journaled almost every day, a practice she enforced at the Meinecke family cottage.
Anyone who visited had to leave one journal entry before the end of their trip. If there was
something I cherished, it was these journals. It didn't matter how old or young you were; everyone's entry was encouraged. And maybe this is what my granny taught me—that the writing, the act of recording, was important and worthy of time. Perhaps this is why I am a writer today.
Lyla M. Meinecke, who led an unassuming life on a farm in Saginaw, Michigan for many years, cared about the details of life. It was the small moments written down in her journals that made the world beautiful and worth experiencing. She taught me that living was about taking notice of the details. I will forever be grateful. May you rest now next to God, your family, and your husband.
"I was so fortunate, I knew it all."
-an excerpt from Lyla M. Meinecke's Journal, January 11, 1984
As recorded by Alexandria Meinecke, granddaughter of Lyla M. Meinecke.
Funeral services took place on Saturday, June 5, 2021 at Saginaw Valley Church of the Nazarene, Saginaw, MI. The Reverend Bill Evans officiated with burial following in Roselawn Memorial Gardens. Those planning an expression of sympathy may wish to consider memorials to Frankenmuth James E. Wickson District Library.
Arrangements entrusted to Cederberg Funeral Home of Frankenmuth, 590 N. Franklin St. Please sign our guest book or share an online condolence with the family at www.cederbergfh.com.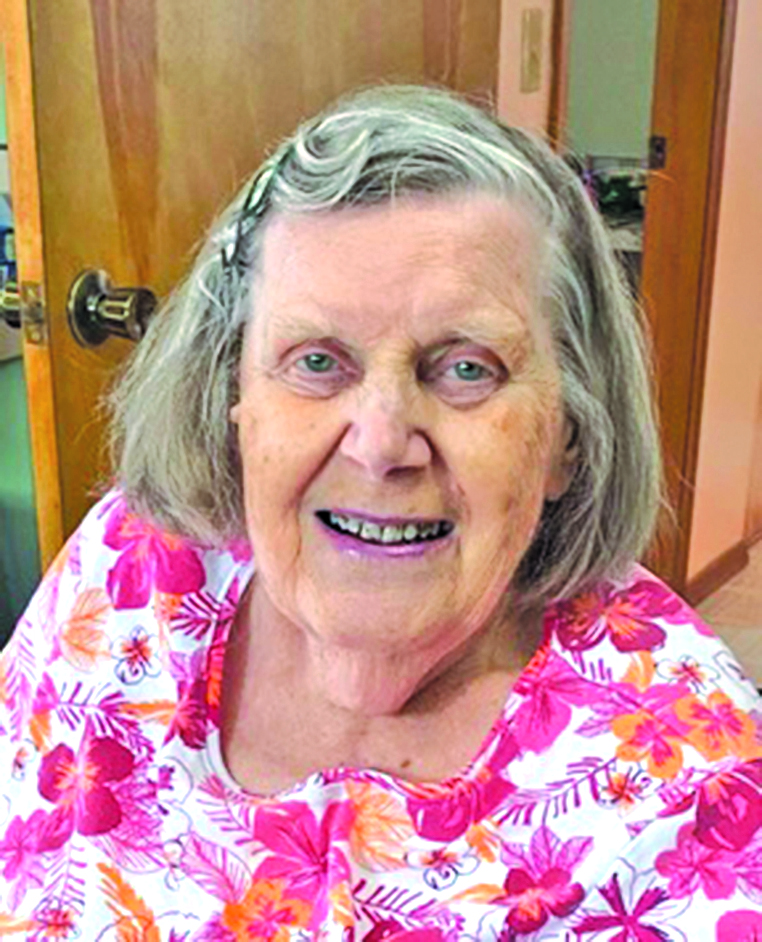 Kathryn L. Wozniak, 84
Kathryn L. Wozniak, loving mother, grandmother and great grandmother, passed away Sunday, June 6, 2021 at Covenant Medical Center Cooper; age 84 years.
Kathy Kesteloot was born on October 2, 1936 in Muskegon, MI to the late Lester and Trena Kesteloot. She was married to Richard Wozniak on August 4, 1956. He predeceased her on June 15, 2015.
Kathy was employed as a special education and sixth grade teacher for many years, retiring from Romeo Schools.
She was a member of Blessed Trinity Catholic Church. Kathy and Richard shared a love for antique cars. She also enjoyed traveling, gardening and reading.
Surviving are two daughters, Theresa Scheaffer, Croswell, MI and Peggy (Ted) Cruise, Seattle, WA; nine grandchildren; five great grandchildren; brother, Dennis (Sharon); sisters, Rosalie (Jack), Carol Ann, and Susan (Raymond); and many nieces and nephews.
Besides her husband, Kathy was preceded in death by her son, Andrew Wozniak; son-in-law, Fred Scheaffer; brothers, William and Martin; and sister Emily.
Private family services will take place. Those planning an expression of sympathy may wish to consider memorials to St. Jude Children's Hospital.
Arrangements entrusted to Cederberg Funeral Home of Frankenmuth, 590 N. Franklin St. Please sign the guest book or share an online condolence with the family at www.cederbergfh.com.

Dr. Paul Michael Schluckebier, 63
Dr. Paul Michael Schluckebier, age 63, passed into eternal life on May 31, 2021 at home surrounded by his family.
Paul was born in Saginaw, Michigan on May 26, 1958 to Ralph and Leona Schluckebier. An avid athlete, he participated in basketball, football, baseball and track. Paul graduated as valedictorian from Frankenmuth High School in 1976 and matriculated at Michigan State University where he earned a Bachelor of Science degree. He earned his medical degree at Wayne State University in 1986 before completing his Obstetrics and Gynecology residency at the University of Illinois at Chicago, where he met his wife, Denise.
Paul and Denise settled in East Lansing, Michigan and welcomed two daughters, Sarah and Anna. For 30 years he served the women of Mid-Michigan, first at Capital Area OB/GYN, and then at Lansing OB/GYN. In 2020 he was inducted into the Sparrow Physician Hall of Fame.
Paul was preceded in death by his father, Ralph Schluckebier, and father-in-law, Ronald Desideri. He is survived by his wife of nearly 31 years, Denise, daughters Sarah and Anna, mother Leona, mother-in-law Diones, siblings Mary (John), Tom (Donna) and David (Sunday) and many nieces and nephews.
In lieu of flowers, please consider a donation to the American Cancer Society or St. Jude Children's Hospital.
A funeral mass was celebrated at St. Thomas Aquinas Catholic Church on June 8, 2021.
520644