Obituaries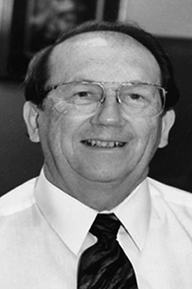 Arno B. Schury, D.O., 87
Dr. Arno Benjamin Schury passed away August 8, 2019, age 87. Arno was born January 15, 1932 in Flint, Michigan to Selma Marie (Schiefer) Schury and Benjamin John Schury.
Arno attended school at Our Savior Lutheran Church, Flint Northern High School and Michigan State University. He attended Kirksville College of Osteopathic Medicine and Surgery in Kirksville, Missouri. He completed his internship at Saginaw Osteopathic Hospital in 1958. After his internship, he started a private family practice with his partner, Dr. Jack Quarters, in Carrollton, Michigan. In 1973 he bought Dr. Ralph Roeper's practice in Frankenmuth. His office was located at the old bank building which is now part of Fenton Home Furnishings. In 1981 he moved his practice to a new office he built on West Genesee Street. In 1998 he joined the St. Mary's Physicians team. After 43 years of practice he retired on June 30, 2000. It was a tough decision for him to make. His patients were a large part of his life and he missed them.
He was a faithful member of St. Lorenz Lutheran Church and a past President of St. Lorenz Lutheran School Board of Education. He was a member of Frankenmuth Lions Club, Frankenmuth Conservation Club and the Frankenmuth Chamber of Commerce.
Arno was a member of many professional organizations. He belonged to the American Osteopathic Association, Michigan Osteopathic Association delegate for 30 years, the MOA OMT committee, Medicaid Liaison Committee, Osteopathic Blue Cross/ Blue Shield Imaging Liaison Committee, past President of the Saginaw County Osteopathic Society, past President Michigan Association of Family Practitioners, Wellspring (Frankenmuth Lutheran Home) Medical Director, Department of Social Service Medical Services Administration, past President of the Michigan Chapter National Multiple Sclerosis Society.
He loved fly fishing, photography, Bridge, hunting, traveling and not so much skiing but loved the snow and the outdoors so he pursued it.
Arno and Janice Helen (Trombley) were married in 1960. October 29 would have been their 59th wedding anniversary.
He is survived by his wife and children; Lori (Herminio) Gonzalez, Kristi (Dr. Mark) Gugel and Dr. Mark (Susan) Schury. He has eight grandchildren; Justin Gonzalez, Allison (Evan) Davis, Maximilian Gugel, Benjamin Gugel, Sophia Gugel, Connor Schury, Keaton Schury and Carter Schury. He is also survived by his sister Ruth (Charles) Meyka.
Arno loved God, his family, his friends, colleagues and will be truly missed by all who know him.
Funeral service took place on Tuesday, August 13 at St. Lorenz Lutheran Church. Those planning an expression of sympathy may wish to consider memorials to St. Lorenz Stephens Ministry and Frankenmuth Historical Museum.
338695