Obituaries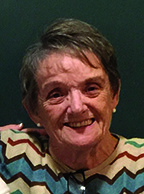 Mary Smith, 79
Mary Ann (Warner) Smith was born September 4, 1937 in Bridgeport, Michigan. She fell asleep on Monday, May 22, 2017 at the age of 79 and is awaiting the return of our Lord and Savior Jesus Christ.
Mary was the only child of Russell and Kathryn (O'Grady) Warner and was a direct descendant of one of the first settlers of Bridgeport. Her father was a sign maker/painter for the State Highway Department and her mother was Postmaster of the Bridgeport Post Office for many years. Mary married Charles (Charlie) Smith from Birch Run 1957 and moved to Charles' maternal grandmother's homestead in Birch Run in 1960. Charles and Mary divorced in 1978 and Mary eventually moved to Frankenmuth and had been a happy resident for over 11 years.
As a young woman Mary worked for the State of Michigan in Saginaw and then was a stay at home mom for their three children until she took a position as an administrative assistant to Arthur Smock, Superintendent of Birch Run Areas Schools. She left the school in 1978 and began working for Zehnder's of Frankenmuth in their reservation office, where she made dear friends for life, Julie Bills, Dennis Newman and the rest of the "Zehnder Gang" and more. She left Zehnder's years later for a short stint at the Frankenmuth Chamber of Commerce and then back to Birch Run to work for dear friends and neighbors Kenny and Sandy Gray as their administrative assistant at Gray's Towing. After "retiring" from Gray's and lasting about a month or two, she went back to Zehnder's to work in their Shipping and Receiving Office, which was one of the best times of her life working with the "Women In Black", especially Jenny Brown and Karen Owen, two of her dearest friends, her youngest grandson Daniel and a couple of his closest friends that loved her dearly and that she loved dearly as well (BJ Malicoat that's you). She left Zehnder's at the age of 70 to take on the challenge of managing Hartland Assisted Transportation in Frankenmuth, where she scheduled driver patient pickups to appointments, did payroll, billing and more. She was a one woman show and showed no signs of retiring even though she was going to be 80 this year. Her body however had other plans and lymphoma put the kybosh to that. Mary loved life and she lived it to the fullest. She was a biblical student of God's Word, a quilter, watercolorist, enthusiastic college sports fan, reader, thrift shop queen, and anything that involved her family. Her quick wit, perfect timing sarcasm and love for fun will stay in our hearts forever. It's not goodbye, but see you again Mother Mary, our beloved Mom, Gma, Gigi and friend at the gathering together.
Mary is survived by her loving daughters and son, Lynne (Bill) Parlberg, Diz (Ken) Hosbach and the Rev. Jonathan (Michelle) Smith. Seven grandchildren, Richard (Kelly) Muschiana, Matthew Muschiana and his girlfriend Claire LeFebre, Daniel Muschiana and his girlfriend Yuka Oba, Patrick and Ellyn Hosbach, Justin and Jessi Smith. Mary also has two great grandsons, Stellan and Maxwell Muschiana.
The family will be celebrating Mary's life with a gathering on Wednesday, May 31 at Zehnder's of Frankenmuth Restaurant, Main Dining Room 9-11am to share your Mary stories with her family, 11am there will be a celebration service and a luncheon at noon.
The family encourages you to wear your wildest and most colorful tennis shoes in honor of their Mom. In lieu of flowers, please consider a donation to Wellspring Lutheran Hospice, who were so helpful during this difficult time and were so loving, especially Yvonne and Marina or to the Wickson Library in honor of Mom's voracious love of reading.
Arrangements have been entrusted to Cederberg Funeral Home, Frankenmuth.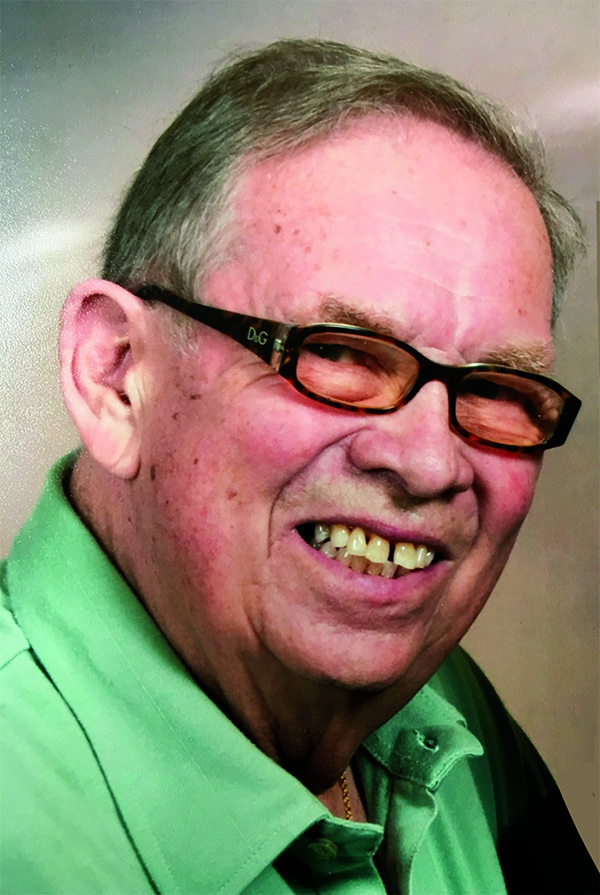 Malcom "Mal" Hopper, 82
Malcolm "Mal" Hopper, of Frankenmuth, passed away Easter Sunday, April 16, 2017 in Lakeland, Florida at the age of 82. Mal was born on May 26, 1934 in Saginaw, MI. His parents were the late Helen (Wissmueller) and Joseph W. Youmans. On July 13, 1963, he married Jacqueline Taylor Rose. She survives him. Mal graduated in 1952 from Arthur Hill High School, Saginaw, Michigan. He graduated from Central Michigan University and was a member of the Delta Sigma Phi Fraternity. Mal served the beer industry for over 40 years working for Carling Brewing Company in sales and then as the general manager of DBD Distributing, Auto City Distributing and Muehlenbeck Distributing, where he retired in 1999. He was a member of the Frankenmuth United Methodist Church. Mal was a sports enthusiast. His passions were horse racing, Detroit Tigers, Michigan Football, and the Crimson Tide.
Mal is survived by his loving wife of 53 years, Jacqueline Hopper, Frankenmuth; his children: Edward L. Rose, Milwaukee, WI; Holly Jo (Ron) Schmidt, Milton, GA; three grandchildren: Emma Rose, Milwaukee, WI; Travis Ronald Schmidt, Boston, MA; and Lauren Jo Schmidt, Milton, GA.
Cremation has taken place per his wishes. A celebration of his wonderful life will take place at Frankenmuth United Methodist Church at a later date. Those planning an expression of sympathy may wish to consider memorials to Frankenmuth United Methodist Church, Frankenmuth City Beautification Committee, City Rescue Mission of Saginaw or a charity of your choice.
Arrangements entrusted to Cederberg Funeral Home of Frankenmuth, 590 N. Franklin St., Frankenmuth, MI. Please sign the guest book or share an online condolence with the family at www.cederbergfh.com.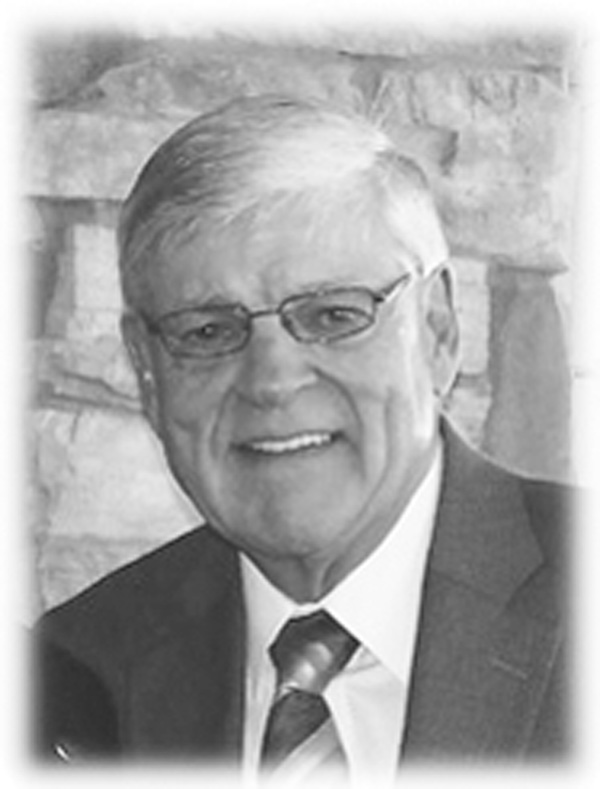 Gerald A. Fournier, 74
Gerald A. Fournier passed away May 19, 2017 at Covenant Healthcare; age 74 years. Gerald was born on September 30, 1942 in Flint, MI to the late Louis and Margaret Fournier.
Gerry graduated from U of M in 1967 with a B.A. in Business Administration. He was employed by Wickes Corporation in Saginaw for many years, was a member of St. Lorenz Lutheran Church where he was confirmed on August 11, 1991. He served as a Stephen Minister, and volunteered in many capacities for many years.
Surviving are two brothers: Harold (Patricia) Fournier, Davison, MI; Gordon (Ann) Fournier, Morrow, OH; brother-in-law, Alvin (Marilyn) Trudeau; Ann Arbor, MI; sister-in-law, Jacqueline Fournier, Swartz Creek MI; eight nieces and nephews: David (Lilian) Fournier, Shari (George) Martini, Michael Fournier, Thomas (Penny) Fournier, Suzanne (Neil) Maguire, Brian (Mary) Trudeau, Doug (Kim) Trudeau, Amy (Dennis) Wehlitz; 21 great nieces and nephews, and dear friend Roger Pasionek.
Gerry was preceded in death by a sister, Arlene Trudeau; a brother, Robert Fournier; and a nephew, Stephen Fournier.
A memorial Service will take place at noon on Thursday, May 25, 2017 at St. Lorenz Lutheran Church. The Rev. Joel Kaiser will officiate. Gerry's family will receive visitors at Cederberg Funeral Home of Frankenmuth, 590 N. Franklin St. on Wednesday from 2-8pm and on Thursday at church from 11am until the 12pm service.
At his request, cremation has taken place. In lieu of flowers, those planning an expression of sympathy may wish to consider memorials to St. Lorenz Lutheran Church Foundation. Please sign the guest book or share an online condolence with the family at www.cederbergfh.com.
Katherine Sue Reinert, 53
Katherine Sue Reinert, formerly of St. Johns, passed away on May 17, 2017 in Frankenmuth at the age of 53 after a long battle with ALS. Kathy was born Jan. 3, 1964 in Saginaw and was employed at Kroger's for many years.
Surviving are her two sons, Eric and Justin, sister, Patricia Mahoney and father, Don Smith. She also leaves behind many friends in St. Johns and Saginaw including church friends at Zion Lutheran Church. Kathy was predeceased by her husband, Jeff, her mother, Carol and a sister, Linda.
Following Kathy's wishes there will be no funeral services and she requested memorial gifts to Zion Lutheran Church, 1209 Hancock, Saginaw MI 48602 and the summer day camp where she enjoyed volunteering. The family extends their thanks to her friends who visited, sent cards and flowers. She will be missed by many.
260014