Wedding/Births
100th Birthday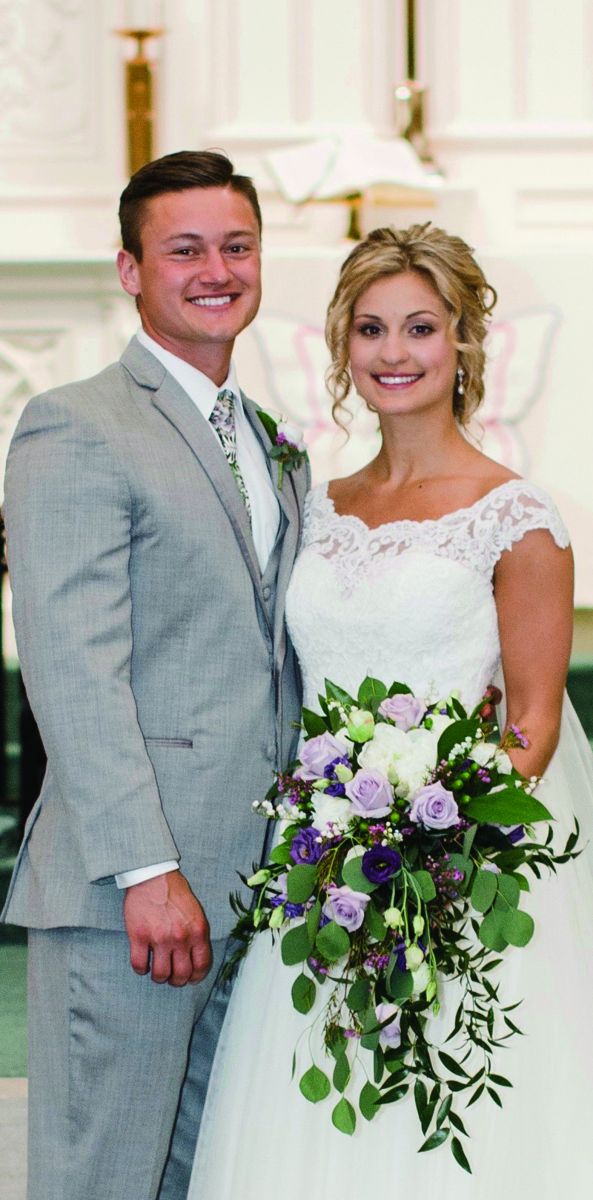 Mr. and Mrs. Travis Davis
Davis ~ Trinklein
On Saturday, June 1, 2019, the family and friends of Morgan Trinklein and Travis Davis joined together to celebrate their marriage at St. Lorenz Lutheran Church, Frankenmuth. The Rev. Caleb Adams officiated. Musicians included Jacob Rummel, Carson Waites and Rachel Zimmerman. Karolynn Kischnick, Debbie Schubert and Kathy Trust were Godparent Readers.
Morgan is the daughter of Randy and Janice Trinklein, Frankenmuth. Travis is the son of Scott and Leanne Davis, Frankenmuth.
Taylor Wood stood as Maid of Honor. Bridesmaids were Madison Kischnick, Layne MacKay, Tiffany Bergin, Cortney Joseph, Melanie Dohrmann and Christine McElhinny.
Best man was Jared Davis. Groomsmen were Kent Redford, Tanner MacKay, Max Mills, Phil McCain, Cory Trinklein and Randon Trinklein.
The couple greeted guests at a reception at Uptown North Main, Frankenmuth. They reside in Ann Arbor.
~~~~~~~~~~~~~~~~~~~~~~~~~~~~~~~~~~~~~~~~~~~~~~~
We're glad you took the time to check out the abbreviated version of our paper. To enjoy the Frankenmuth News in its entirety - click on the "subscribe" tab.
257448