Wedding/Births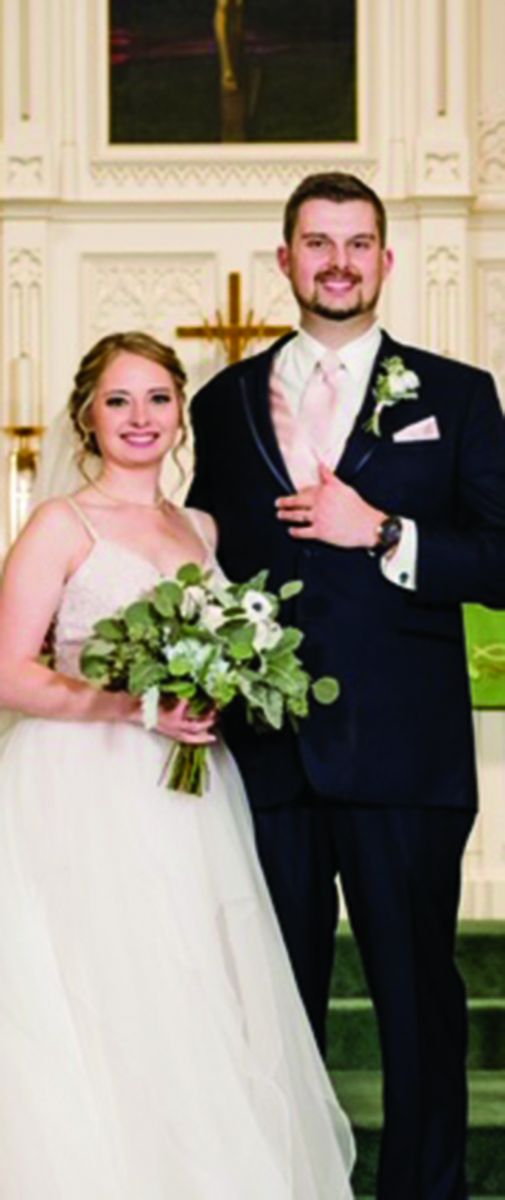 Mr. and Mrs. Zach Ehrlinger
Emerson ~ Ehrlinger
On November 16, 2019, the family and friends of Autumn Emerson and Zack Ehrlinger joined together to celebrate their marriage at St. Lorenz Lutheran Church, Frankenmuth, MI. Pastor Joel Kaiser officiated the ceremony. Autumn is the daughter of Steve Emerson of Saginaw and Bobby and Christy Shaler of St. Charles. Zack is the son of Larry and Tracy Ehrlinger, Frankenmuth.
The bride's maid of honor was her sister, Beth Emerson and her matron of honor was her friend, Chelsea Adams. Bridesmaids were Kayli Vollmer, friend of the bride and Rachel Ehrlinger, sister-in-law of the groom. Flower girls were Peyton Shaler, sister of the bride and Hunter Lindeman, niece of the bride.
Best man was Lucas Ehrlinger, brother of the groom. Groomsmen were Dexter Shiefer, Dalton Vollmer, Brandan Adams and usher Tyler Comstock, all friends of the groom. Ring bearer was Autumn's nephew, Wyatt Lindeman.
The couple greeted approximately 200 guests at the Uptown North Main Banquet Center, Frankenmuth. Zack and Autumn honeymooned on a Caribbean cruise. They will reside in Frankenmuth. Autumn is a dental assistant with Larry Black Dentistry, Flushing and Zack is an internal auditor with Penske Automotive Group, Bloomfield Hills.
~~~~~~~~~~~~~~~~~~~~~~~~~~~~~~~~~~~~~~~~~~~~~~~
We're glad you took the time to check out the abbreviated version of our paper. To enjoy the Frankenmuth News in its entirety - click on the "subscribe" tab.
260625