Wedding/Births
100th Birthday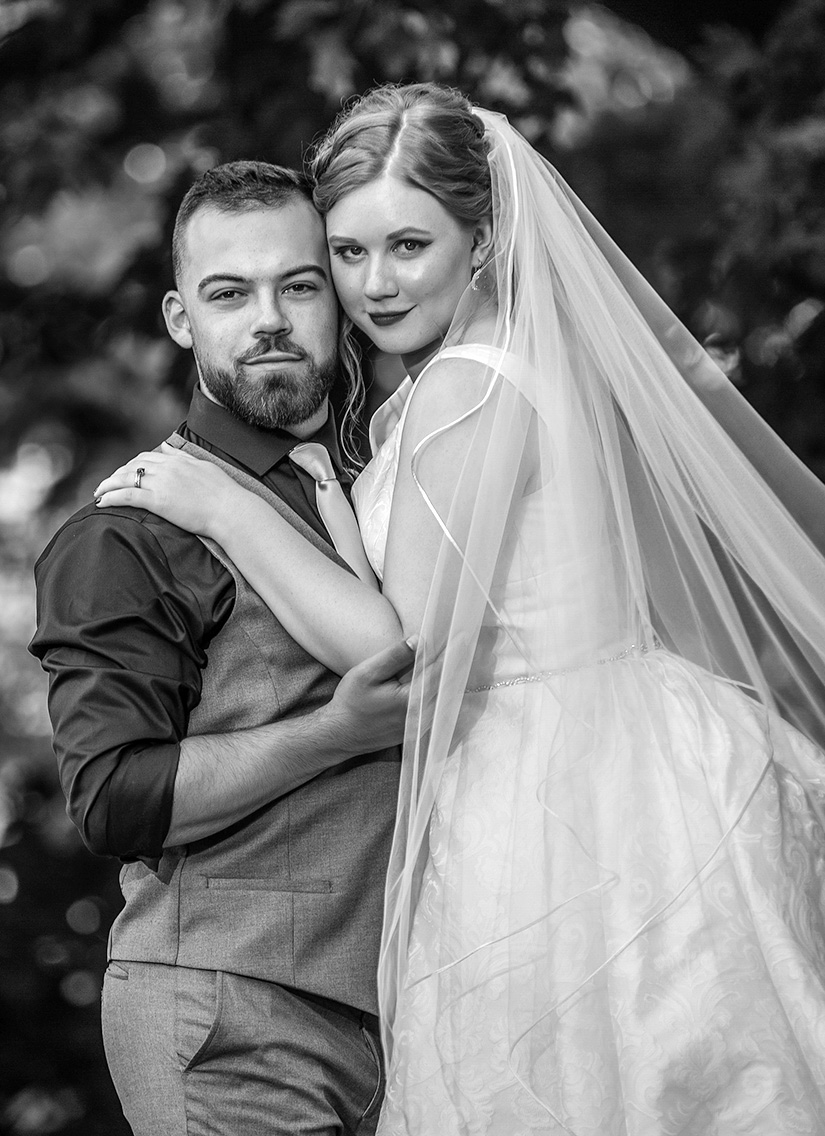 Mr. and Mrs. Dominick Dempsey
Dempsey ~ DeSimpelare
Kensi DeSimpelare, daughter of Rob and Barb DeSimpelare of Frankenmuth, and Dominick Dempsey, son of Jim and Karen Dempsey of Hemlock, Michigan, were married on June 27, 2020. The ceremony was held at St. Lorenz Lutheran Church in Frankenmuth, with the Rev. Mark D. Brandt officiating at the ceremony.
Given in marriage by her father, the bride was attended by Samantha Hasso as maid of honor with bridesmaids Marissa Lacy, Natasha Raquepaw, Abigail (DeSimpelare) Miller, Chelsea Faber, McKenzie (Dempsey) Dawe, Karlie Keinitz, Rylie and Kyler Madison. The best man was Ben Doyle, standing in for Dakota Baccary who was stationed in South Korea for the U.S. Air Force. Groomsmen included Alex Boylan, Connor Schrank, Bo Hobson, Tyler Geitman, Zachary DeSimpelare, Kaleb Keel and Jeff Madison. Due to COVID restrictions in place in 2020, the couple is hopeful to host a reception in June 2021, at Uptown North Main.
Kensi graduated from Central Michigan University and holds a bachelor's degree in fashion merchandising. She is employed by Beeline Group in East Lansing as a jewelry merchandiser and Evereve as a stylist. Dominick graduated from Ferris State University and holds a bachelor's degree in television and digital media productions. He is employed by Ahptic in Lansing as a videographer and editor. They now reside in Portland Michigan
~~~~~~~~~~~~~~~~~~~~~~~~~~~~~~~~~~~~~~~~~~~~~~~
We're glad you took the time to check out the abbreviated version of our paper. To enjoy the Frankenmuth News in its entirety - click on the "subscribe" tab.
279100