Wedding/Births
50th Anniversary
Article NameFOUR GENERATIONS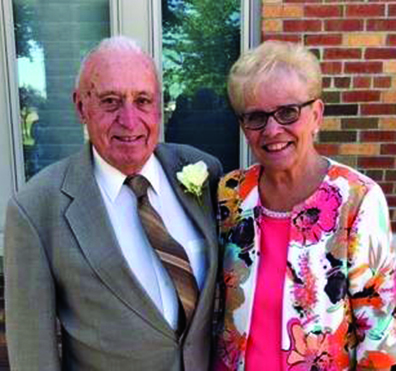 1960 ~ MR. AND MRS. PETER JANSON ~ 2020
Peter and Lynn (Mueller) Janson will celebrate their 60th wedding anniversary on August 5. They have been blessed with two children, James (Donna) Janson and Jill (David) Ritter; six grandchildren, Lucas (Krista) Ritter, Kelsey (fiancÚ Ryan Stainforth) Ritter, Kaitlyn (Jason) Enser, Angela Ritter, Sarah Janson and Emily Janson; and great granddaughter Maeson Marie Ritter. There will be no public celebration due to COVID-19, but friends and relatives are asked to shower this couple with congratulations and well wishes for many more years together.
~~~~~~~~~~~~~~~~~~~~~~~~~~~~~~~~~~~~~~~~~~~~~~~
We're glad you took the time to check out the abbreviated version of our paper. To enjoy the Frankenmuth News in its entirety - click on the "subscribe" tab.
269908