Wedding/Births
Engagements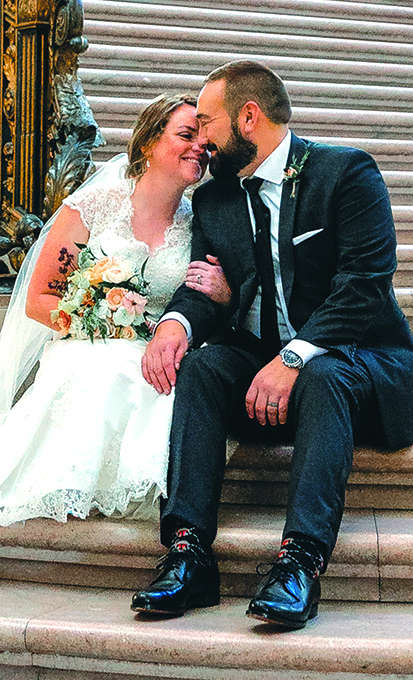 Mr. and Mrs. Nicanor Cantu IV
Ott ~ Cantu
The families of Kristin Ott and Nicanor Cantu IV are honored to announce their marriage on October 25, 2021 in San Francisco, California. The exchange of vows took place in a private ceremony at the city hall with their daughters, Katelyn Connelly and Ava Wirth in attendance.
Kristin is the daughter of Janet and John Ott of Pinconning. Nicanor is the son of Lee and John Julian of Milford and Liz and Nicanor Cantu III of White Lake.
Kristin, a graduate of Saginaw Valley State University, is a Workers' Compensation Supervisor with Frankenmuth Insurance. Nicanor, a graduate of Michigan State University, is a Cloud Solutions Engineer with Trend Micro. The couple resides in Frankenmuth.
------------------------------------------------------
We're glad you took the time to check out the abbreviated version of our paper. To enjoy the Frankenmuth News in its entirety - click on the "subscribe" tab.
293962