Home
We hope you enjoy this abbreviated version of the
Frankenmuth News
Serving Frankenmuth Since 1906
Vol. 114 No. 06 - In our 114th year!
Wednesday, August 14, 2019
* * * * * * * * * * *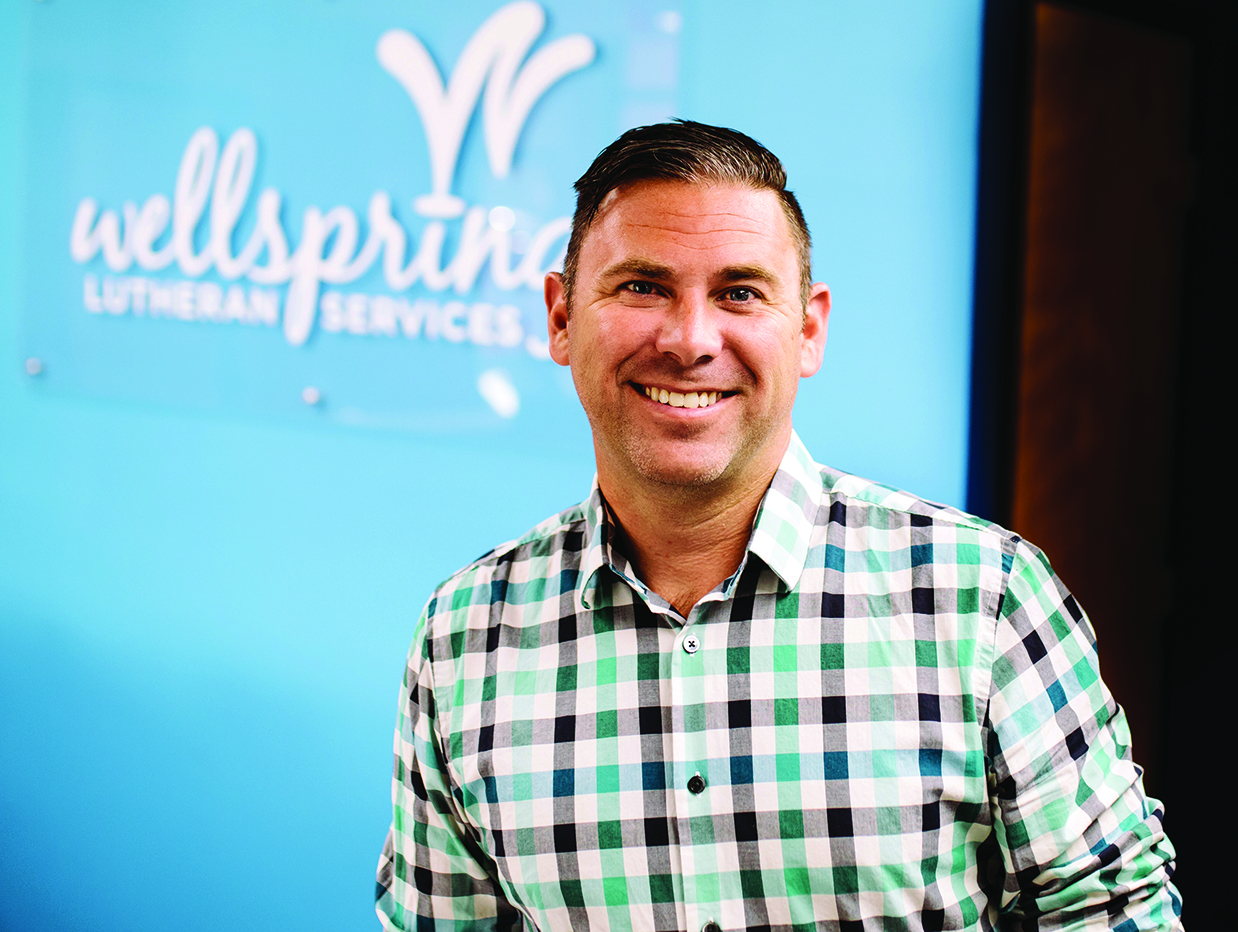 BLAKE STAPLETON . . . of Frankenmuth was named the community manager for Wellspring's new housing development project, The Springs.
Wellspring building The Springs for active senior citizens
The Frankenmuth area will soon have a first-of-its-kind community built for active seniors when The Springs of Frankenmuth gets underway later this summer through a partnership between Koester Builders and Wellspring Lutheran Services. Located on 20 acres on the northwest corner of Tuscola and Block roads, the 84-unit housing community has been imagined and designed from the start to provide active seniors with quality homes that incorporate the latest elements to ensure that as they age, the home itself will support care delivery, enhanced by technology, with personalized services available should the need arise.
Wellspring was looking for an opportunity to bring its senior housing experience and expertise to the Frankenmuth community for the past few years. About a year ago, a meeting between Wellspring CEO David Gehm and Koester Builder owner Paul Koester led to a conversation about developing this unique offering, going well beyond traditional "senior housing."
"With over 30% of its population over the age of 65, Frankenmuth is almost double the state and national average," observed Gehm. "Bringing this offering to the market will meet a dire need for seniors, and will also, in the course of time, open up homes for new families to move into the community."
Gehm recently wrapped up 12 years of service on the board of directors of LeadingAge, the nation's largest association of nonprofit homes and services for providers of aging services. Based in Washington, DC, LeadingAge has over 6,000 member-organizations through which over four million Americans are served each day. While on the board, Gehm spent several years as co-chair of the Center for Aging Services Technologies, as well as two years as LeadingAge's board chair. In those roles, he was exposed to cutting edge technologies, programs and service providers across the country. That experience has greatly influenced the development of The Springs.
"Aging-in-place design is really accomplished by thinking through all the elements that can hinder care delivery; and by thoughtful design and choice of finishes, you can eliminate that future problem," says Gehm.
Elements include attention to traffic flow and positioning appliances such as laundry as well as widening and minimizing hallways. Larger door openings for bedrooms and bathrooms make a potential future wheelchair or scooter much more navigable. Sliding doors on bathrooms eliminate the door swing radius allowing for ease of passage. Showers with no "step in" and large enough for a caregiver to navigate are featured in the master bedroom suites.
"If you do it right, plan well and think it through, there is minimal additional cost to these kinds of home elements, yet can mean the difference down the road of being able to receive the care you need in your home, or having to move to another facility for assistance," Gehm points out. "Enhancing caregiving with technology is easily done as needs change, further supporting the individual as they age."
The Springs will offer several home styles, from larger duplex homes and some limited single-site units, to more modest duplexes and townhomes featuring two bedrooms and two baths. Every home will comply with "aging-in-place" design elements that will ensure that if care needs arise, the home itself will accommodate those services. Each home will be "zero threshold," meaning there will be no steps into the home or within the living areas of the home. Homes will feature either basements or upstairs bonus rooms for additional square footage and storage. All will have 2-car garages and a screened in patio.
Offering multiple styles and sizes allows The Springs to be a good option for seniors across the income spectrum, with a special focus being placed on what is considered "middle income" seniors. According to Gehm, these are folks who are living off a modest fixed income, including social security, a small pension and some investments. It was important for Wellspring to assure that The Springs has homes available that middle income seniors can afford, since most developers are focusing on higher income seniors in new developments. The townhomes at The Springs will meet this goal, with 1,258-square-foot homes beginning around $215,000.
The center of the community will feature a 2,800-square-foot clubhouse, complete with a great room for large gatherings, a serving kitchen for meals and fellowship, and a well-equipped exercise room. Residents of The Springs will have access to the clubhouse for private family gatherings or can enjoy it with neighbors for any number of opportunities to gather together.
"In addition to working with our architects at TSSF in Saginaw, Wellspring conducted a series of focus groups last winter and again this spring to get direct input from members of the community who fit the age demographic we're seeking to serve," Gehm said. "That input was invaluable to us in assuring that we meet the expectations and needs of the community."
Gehm and builder Paul Koester have been working closely together on this project for nearly a year. "Paul has been a delight to work with. Having known him a long time, it's been fun to see him in action. He's a pro, and his influence on both the site plan development and the actual design, from a construction perspective, has been invaluable," said Gehm. "This community knows Koester Builders for its long-term commitment to Frankenmuth and quality craftsmanship, so we're thrilled to have created this unique partnership." Koester will be the exclusive builder of The Springs.
"We've built a lot of housing in this town, but The Springs has been a unique opportunity to learn some new ideas and influence an important new addition to the Frankenmuth community," said Koester. "It's been fun."
Recently, Wellspring added Frankenmuth community member Blake Stapleton to its team as Community Manager for The Springs. Stapleton will be the primary contact for interested individuals and families, helping folks make the best housing choice for their particular needs.
"I'm passionate about the importance of active senior lifestyles and the role it plays in aging with intention," says Stapleton. "The Springs of Frankenmuth is a community designed to help you live each day on purpose with purpose."
Construction is expected to begin in the next few weeks, with first homes being available as early as Spring 2020. For more information on The Springs of Frankenmuth, visit lifeatthesprings.com.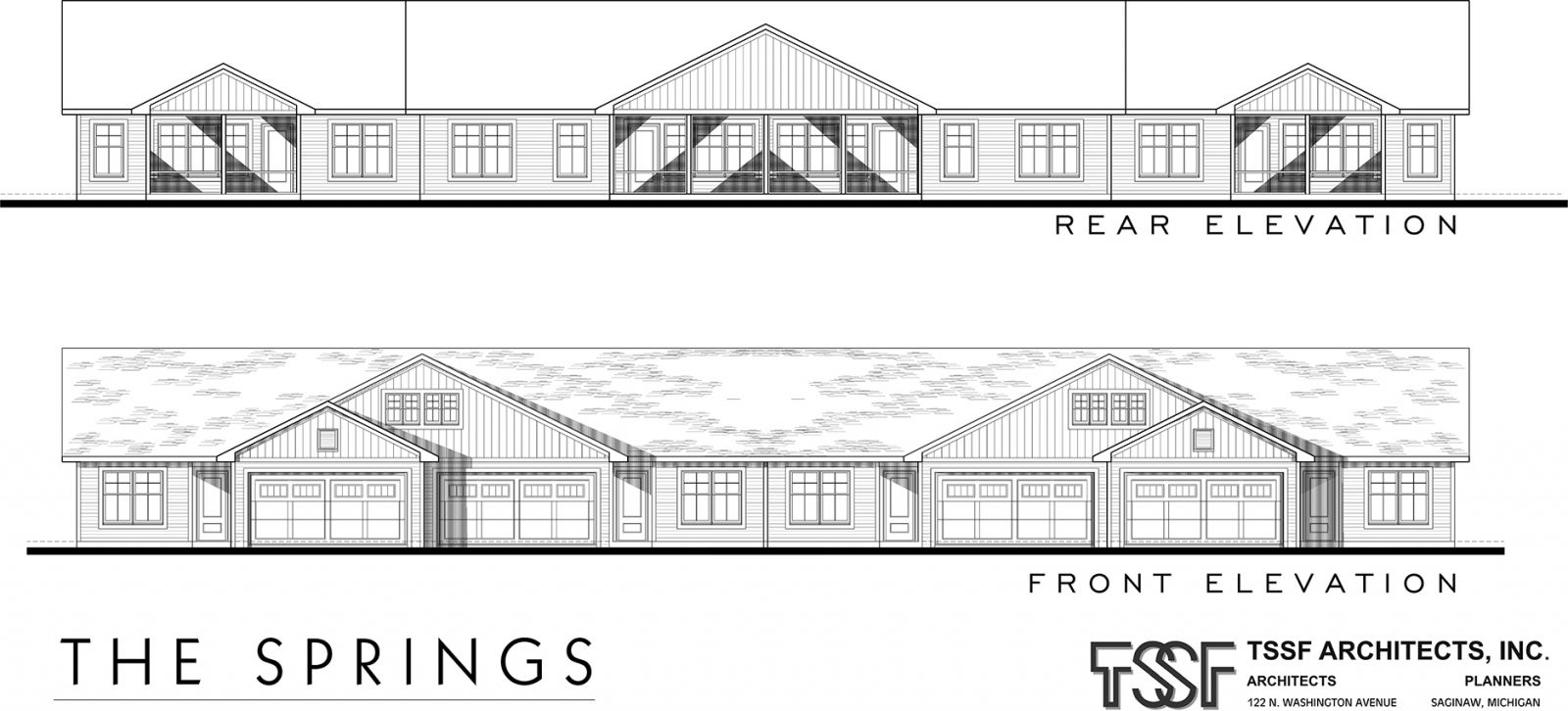 1247129