Eagles Sports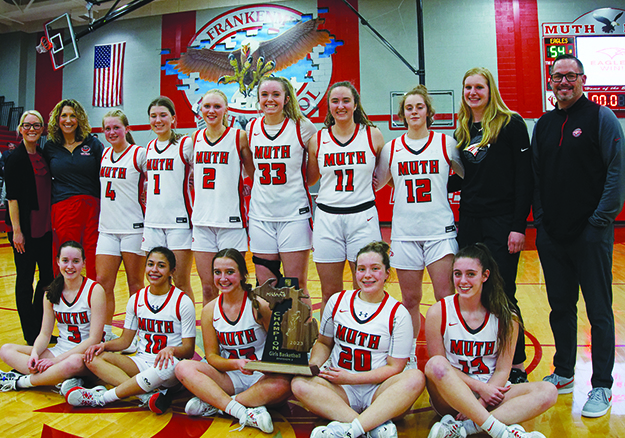 REGIONAL CHAMPIONS! The Frankenmuth varsity girls' basketball team captured the MHSAA Division 2 Regional No. 10 at home last Thursday night, March 9, defeating Freeland, 54-27. Team members are, (front row, l-r), Rosemary Brenner, Kierstyn Bully, Tiffany Keller, Ella Persails and Julia Rodriguez; (back) Assistant Coaches Kate Conzelmann and Stephanie Rummel, Izzy Bernthal, Mia McLaughlin, Clare Conzelmann, Lexi Boyke, Evelyn Hill, Maddie Shaw and Coach Joe Jacobs.
------------------------------------------
We're glad you took the time to check out the abbreviated version of our paper. To read more, you can find The Frankenmuth News at local news stands or click on the "subscribe" tab.
253353