Eagles Sports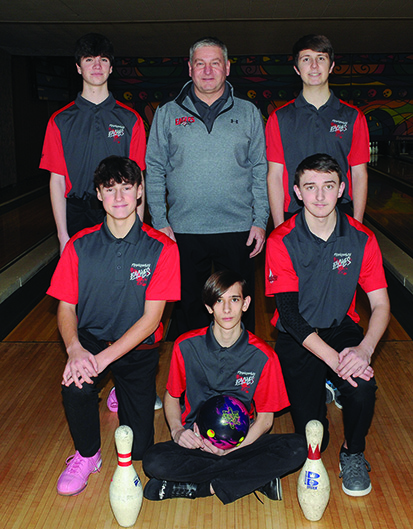 MEET THE FHS VARSITY BOYS' BOWLING TEAM: The Frankenmuth varsity boys' bowling team is battling for first place in the Tri-Valley Conference 8 and preparing for the MHSAA Division 2 Regional No. 16 hosted by FHS at Essexville's Alert Lanes in mid-February. Team members are, sitting, Alex Palmer. Kneeling (l-r) Miles Paetz and Mayson Knop and back, Liam Liddle, Coach Ron Krueger and Simon Haubenstricker. Missing: Hunter Schmitzer. (Photo courtesy/Rummel Studio)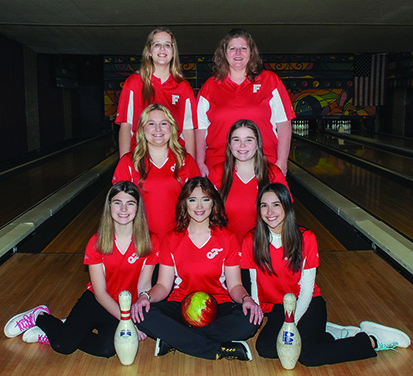 MEET THE FHS VARSITY GIRLS' BOWLING TEAM: The Frankenmuth varsity girls' bowling team has been improving Saturday to Saturday as they prepare for the MHSAA Division 3 Regional No. 16, hosted by the Lady Eagles at Essexville's Alert Lanes in mid-February. Team members are, front row (l-r), Katie Deal, Tia Bierlein and Cheyenne Williams. Middle: Melody Compton and Sam Huber. Back: Ali Reinert and Coach Theresa Kubiak. (Photo courtesy/Rummel Studio).
------------------------------------------
We're glad you took the time to check out the abbreviated version of our paper. To read more, you can find The Frankenmuth News at local news stands or click on the "subscribe" tab.
251899