Eagles Sports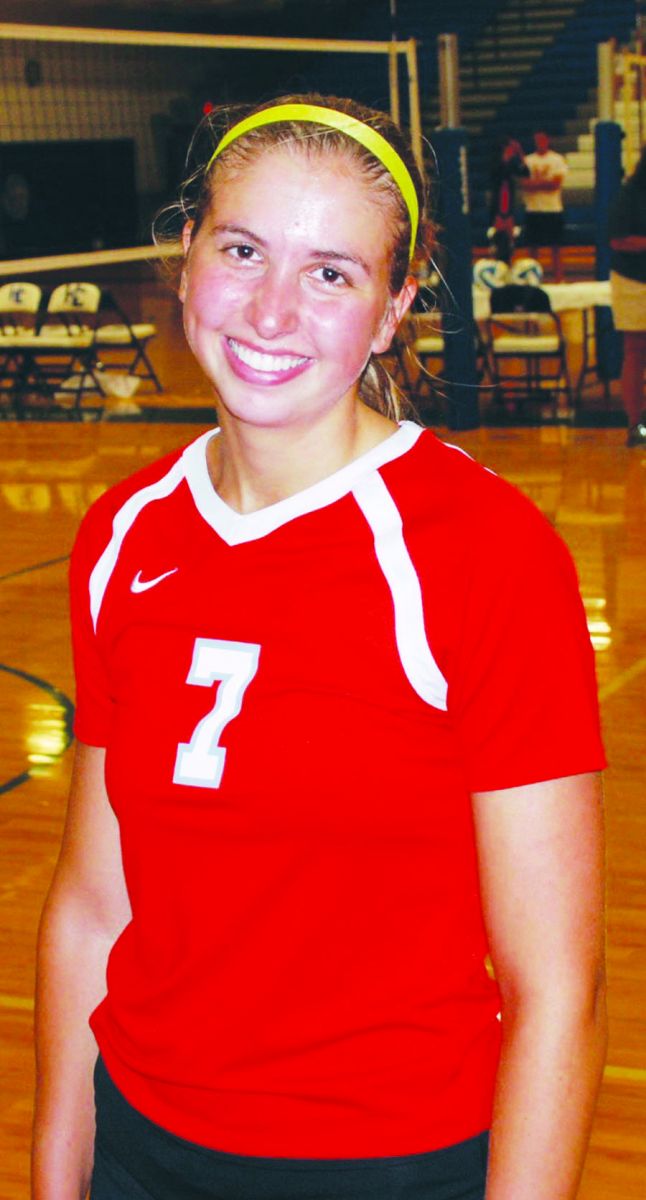 Mertz completes prep volleyball career
at MIVCA All-Star Game
Lindsey Mertz, a 2017 Frankenmuth High School graduate, played her final prep volleyball match this summer at the Michigan Interscholastic Volleyball Coaches Association (MIVCA) All-Star Game.
All of the All-State players in the state of Michigan, regardless of classes, were invited to compete and were asked to wear the uniform of their respective school. The match took place July 14 at Harper Creek High School in Battle Creek.
The players were divided into four teams, with Mertz on the East squad. The East fell to the West, 26-24, 20-25, 9-15 but they beat the North team, 25-18, 25-20. The South team won the tourney, winning two games; however, they did not face the East team.
Fellow FHS graduate Jackie Weess was also invited to compete but was unable to attend.
Joining Lindsey were her parents Jim and Andrea, new FHS varsity volleyball Coach Shelly Conrad, Lady Eagle spikers Mikayla Philp, Kenzie Harmon and Jordyn Conrad and FHS student Alex Benko.
We're glad you took the time to check out the abbreviated version of our paper. To enjoy the Frankenmuth News in its entirety - click on the "subscribe" tab.
155053