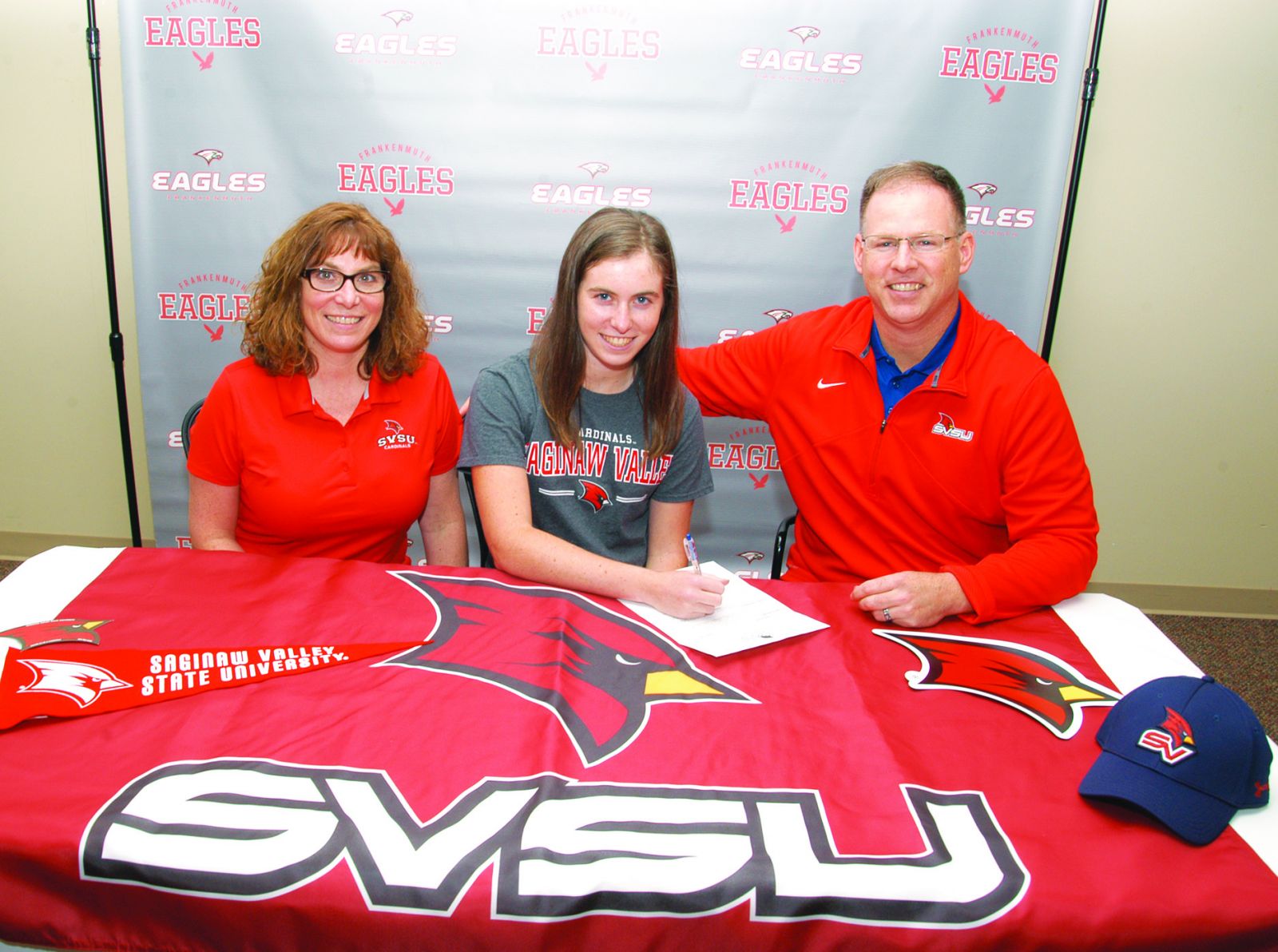 SHELBY SCHNEIDER . . . chose Saginaw Valley State University to continue her golfing career. Schneider signed her letter of intent on November 29. Pictured with her are her parents, Ann and Doug, who is also the Lady Eagle golf coach. Schneider plans on studying nursing, with the goal of becoming a physician's assistant. On December 6, Schneider traveled to the Eagle Eye Golf Club in East Lansing where she earned Michigan Interscholastic Golf Coaches Association All-State honorable mention player honors and All-State first-team academic individual accords. The Lady Eagle team also collected All-State Academic Team Award honors. 'Muth has an approximate 3.9 GPA.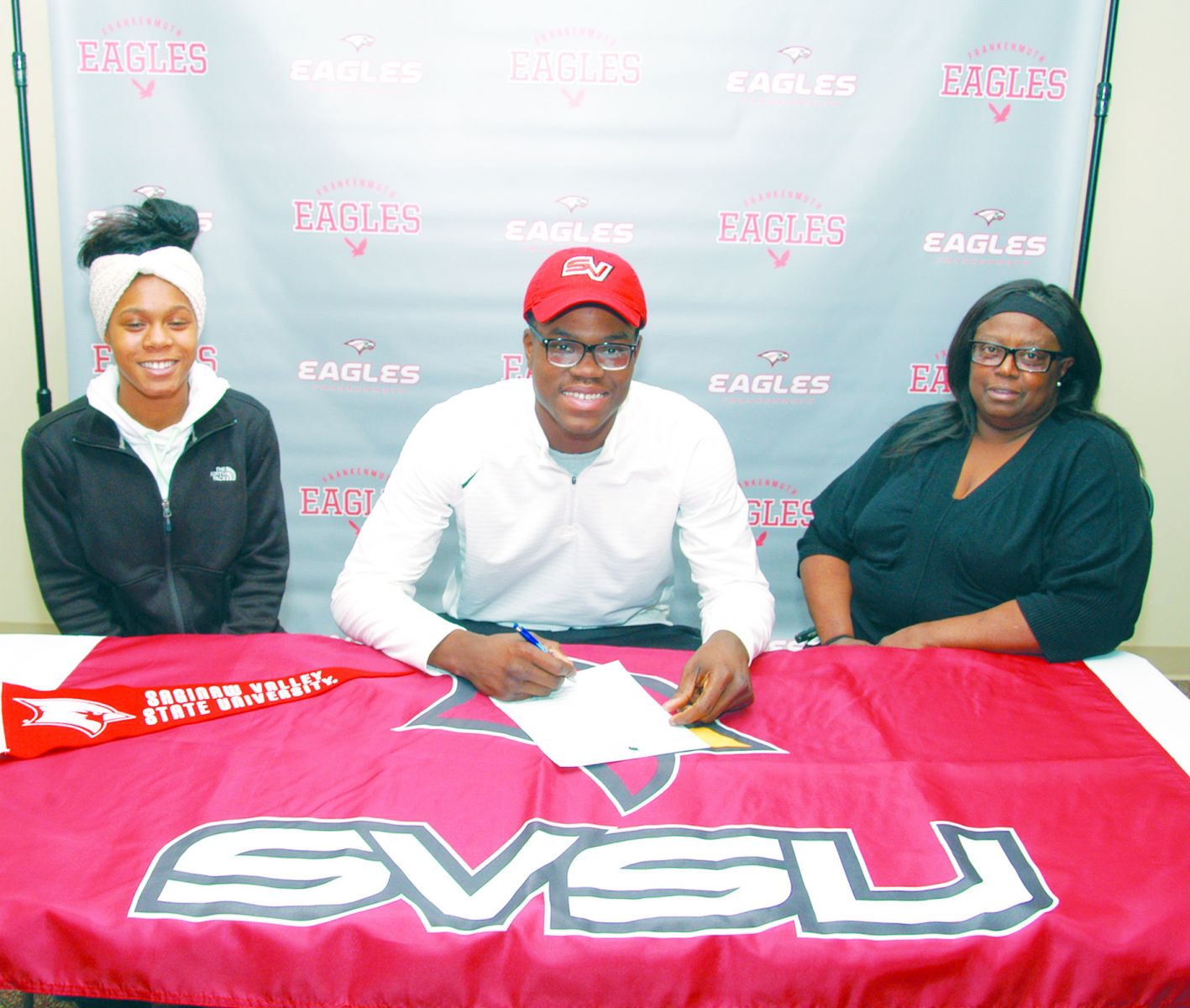 SVSU BOUND! Frankenmuth High School senior Mario Whitley officially signed his letter of intent to play college basket for Saginaw Valley State University last Friday, December 1. The Eagle standout signed with his mother Margaret Whitley and his sister Felicia. Whitley plans to study criminal justice.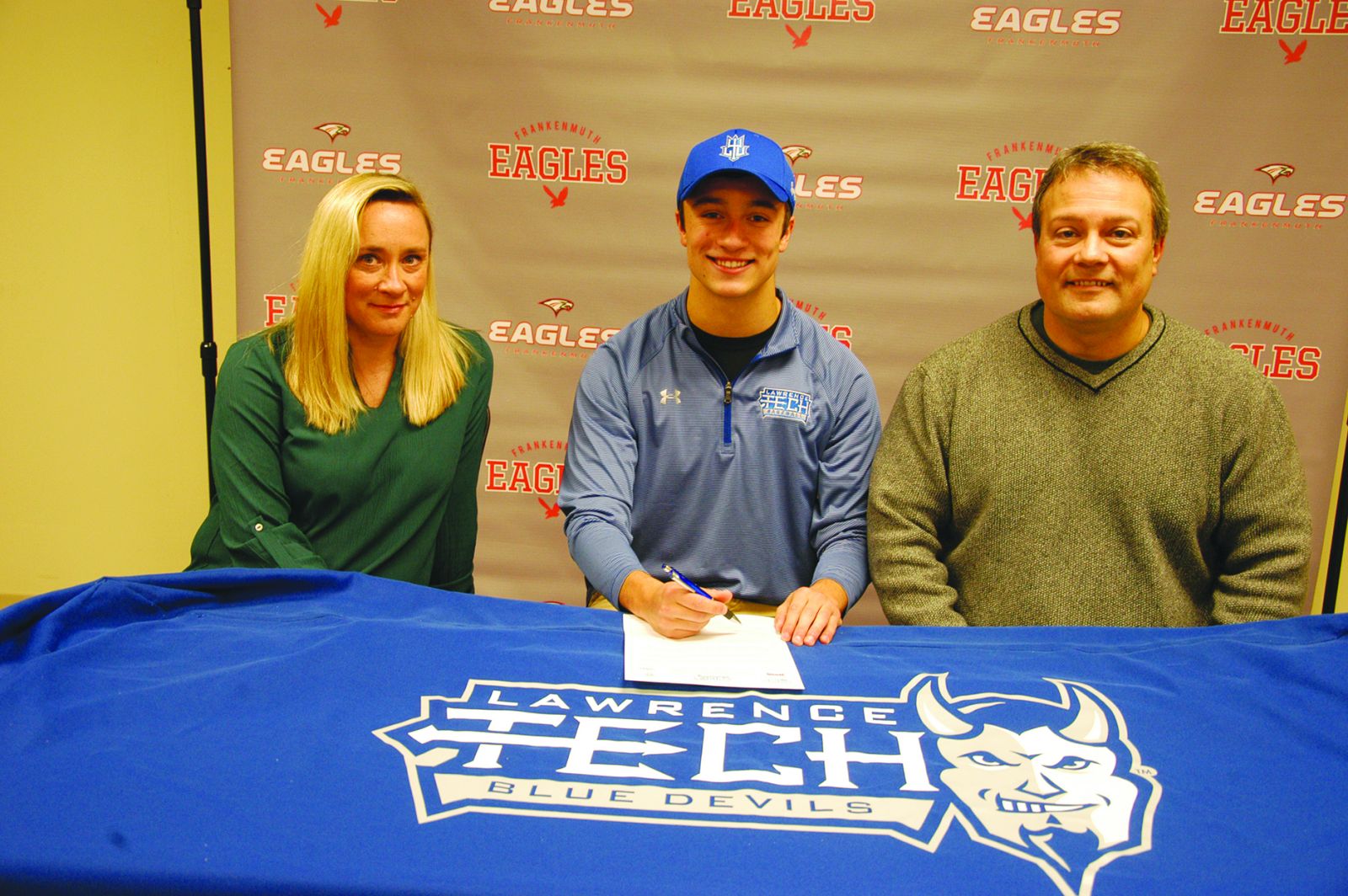 ZACH FREIER . . . chose to continue his baseball career at Lawrence Tech University. The Frankenmuth High School senior signed his letter of intent to the college on December 5. Seated with him are his parents, Jen and Jim Freier. Zach plans to study bio-medical engineering.