Home
We hope you enjoy this abbreviated version of the
Frankenmuth News
Serving Frankenmuth Since 1906
Vol. 112 No. 37 - In our 112th year!
Wednesday, March 21, 2018
-----------------------------------------------------------------------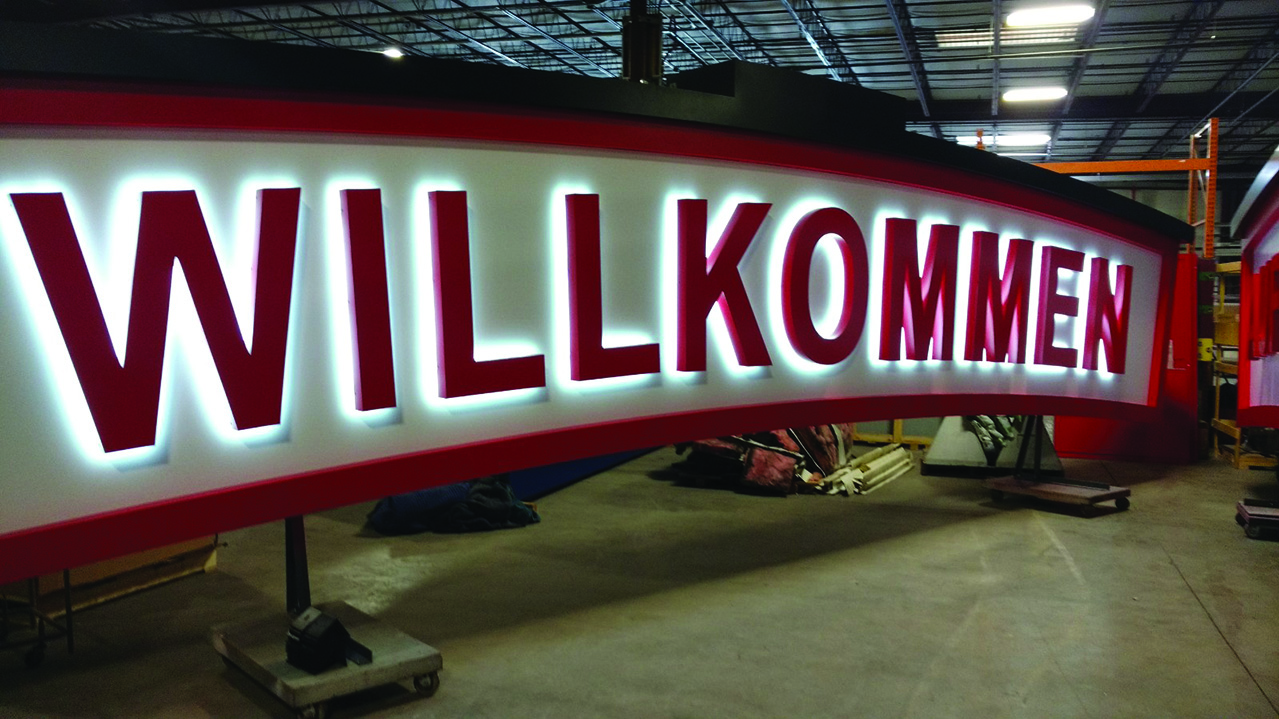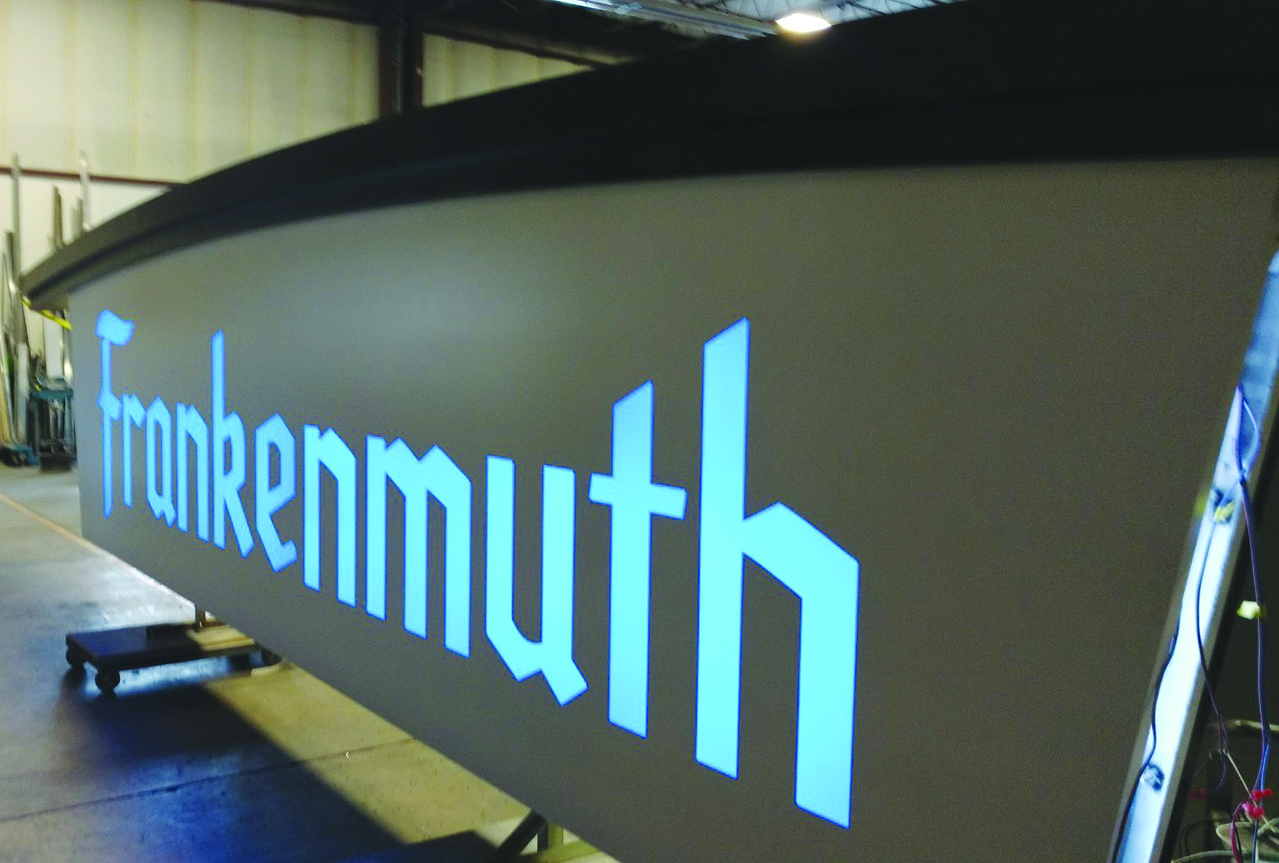 DESIGN ELEMENTS . . . for the palmer Gateway Arch are nearly finished by Signs by Crannie of Flint. Beginning Monday, April 9, the towers and the sign verbiage will be installed on the arch, which crosses M-83 between Weiss Street and Townline Road.
Gateway arch work resumes on April 9
Motorists should expect detours
The naked gun metal blue arch on the south of the city will soon have its ornamental décor installed.
Signs by Crannie from Flint will install the signage package completing the Palmer Gateway Arch beginning on Monday, April 9. The installation is expected to take about five days, weather permitting.
Crannie's crews will work long days in hopes of finishing within a week. Should additional work be needed after the first week's closure, the road will close again on Monday, April 16, as needed," Frankenmuth Downtown Development Authority Director Sheila Stamiris said. Stamiris has been the city's project manager, working with Crannie, which is also a subcontractor to the general contractor, William Bronner & Son Contractors, Inc.
Installation of the remaining signage elements will require closure of M-83 between Townline Road and Weiss Street. Two detours, one for trucks and one for passenger cars, will be in place beginning April 9 through April 13.
These detour plans are the same as were used when the arch was first installed in fall 2016. On Friday, April 13, the road will open to through traffic.
Truck traffic will be detoured using Birch Run Road, Dixie Highway and Genesee Street. Automobile traffic will be detoured from M-83 to Townline Road to Dehmel Road to Flint and Jefferson streets. All vehicles are discouraged from using Eischer Road.
Engineering for the signage elements, designed to meet Michigan Department of Transportation (MDOT) specifications, has been approved by the city's engineer, William A. Kibbe & Associates. Currently, Crannie has completed the worded signs and has begun to construct the two towers.
On-site visits to the Crannie facility in Flint and independent quality control inspections by SME are proving Crannie's work meets all requirements. Work was halted last year when the previous sign company did not follow the necessary compliances issued through the state.
"The city is pleased with the quality of the project. Crannie's design and build team has put much thought into the construction of the signage elements to provide for looks, durability, easy access and maintenance," Stamiris pointed out. "The elements look great in the shop. Personally, I can't wait to see the project fully installed. The result will be worth the wait."
The Palmer Gateway Arch is a project fully funded by the Walter and Maria Palmer Family Foundation, a fund within the Frankenmuth Community Foundation. The Palmer Foundation has paid for the project in its entirety, including the establishment of an endowment to provide for long-term maintenance of the arch.
For more information on the arch project, please visit frankenmuthcity.com/arch. To be placed on an email list for updates on the project, road closures and detours contact Stamiris at this email address, sstamiris@frankenmuthcity.com
1022006